Event Details
THE LAST SUPPER
29/03/2018 – 30/03/2018
Għaqda Drammatika Għajnsielem will be organising a live re-enactment of The Lord's Supper where actors will portray Jesus sharing his final meal with his Apostles before his crucifixion.
This activity will take place at Ta' Passi fields where the atmosphere and the natural surroundings including the animals, will take visitors back in time to experience The Last Supper.
There will also be a live kitchen where traditional Passover food will be prepared. This activity will be held on Holy (Maundy) Thursday evening, 29th March 2018, from 8.30pm until 11.30pm and the following morning, Good Friday, 30th March 2018, from 9am until 12pm.
If you wish to learn more about this event send an email at
[email protected].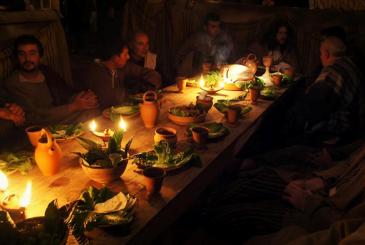 Venue
Għajnsielem
Organiser
Ghaqda Drammatika Ghajnsielem
Phone:
+356 99479612
Email:
[email protected]