Organisation Information
Fortifications & Towers
GĦALLIS TOWER
Triq it Torri ta' Għallis, Salina limits of Naxxar, Malta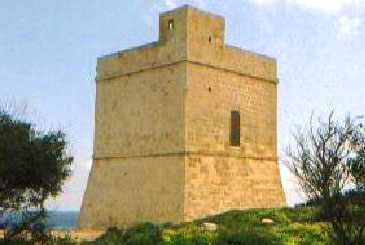 This is one of thirteen watch towers built by Grand Master de Redin between 1658 and 1659.
These watch towers were not designed to resist an invading force, but primarily to provide an early warning system of attacks by pirates and other raiders. This replaced the tradition whereby farmers manned sixty lookout posts after a day in the fields.
The watch towers all have a similar plan consisting of two floors with a turret on the roof.
Facilities & Services
Countryside Location