Home / en / Attraction / Daħlet Qorrot
Daħlet Qorrot
Nestled between the cliffs, not far from the town of Nadur, stunning Daħlet Qorrot is one of Gozo's best-kept secrets. A secluded pebbly inlet known for its clear rippling waters and magnificent scenery, it's the ideal place to unwind, test the waters and partake in some serious sea gazing.
Surrounded by lush countryside, Daħlet Qorrot is a favoured area among hikers, and the beach makes for a refreshing stop-off on any country walk.
Superb for swimming and snorkelling, the bay's sheltered waters are teeming with spectacular sea life, whilst its intriguing caves make it a hit among divers too.
Of course, one of Daħlet Qorrot's most unique features has to be its caves, serving as boathouses, each with its own colourful door, still very much in use by local fishermen.
With smooth flat rocks and a quayside to recline on, there is certainly heaps of space for sunbathing too.
A delightful place for a dip at any time of day, breathtaking Daħlet Qorrot is well worth checking out!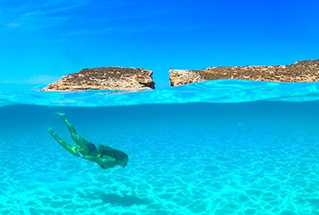 Looking for beaches and crystal-clear blue Mediterranean water? Malta is the answer.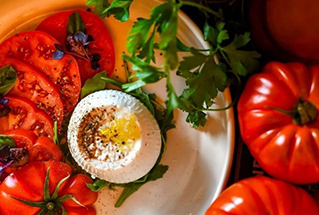 Outstanding restaurants and spectacular local produce make Malta a foodie's Heaven.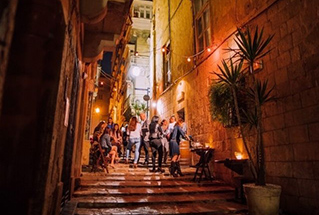 Festivals, theatre, clubs, bars and more. No two nights are the same in Malta!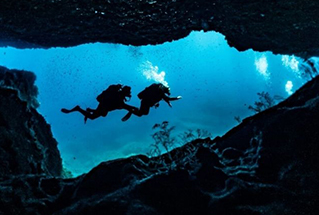 With over 120 captivating dive sites and great visibility, Malta is a diver's dream.