Información sobre organización
Churches & Religious Sites
CAPILLA DE LA ANUNCIACIÓN
Ħal Millieri, Żurrieq, Malta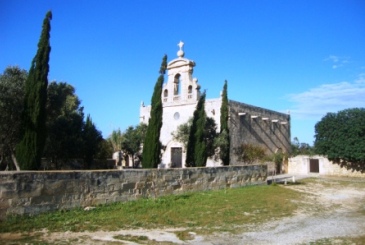 Esta capilla está situada en el antiguo pueblo de Casal Millieri, que se encuentra entre Zurrieq, Qrendi, Mqabba y Kirkop. Este pueblo fue documentado por primera vez en 1419 y su origen se remonta a Roman y posiblemente prehistóricos.
The chapel was consecrated in around 1480 on the site of an earlier chapel built in the thirteenth century, and is a typical example of a Maltese medieval church. To enter the chapel one has to descend three steps. It measures about 5m wide and 7m long and is divided into five bays by pointed arches arising from the wall piers. The paintings in the chapel of the Annunciation are unique and executed in the fresco technique. Their style and the angular Gothic letters of their inscriptions date them to the middle of the fifteenth century.
The frescoes cover all the interior walls of the chapel except the apse, and depict a number of saints such as Nicholas, Andrew, James, Lawrence, Vincent, John, Paul, Augustine, Blaise, Agatha and Leonard. St. George appears twice riding a horse and slaying a dragon.
Información de contacto
Contacto:

Din l-Art Helwa

Teléfono:

+356 21225952

Fax:

+356 21225952