Home / es / Event / Chopin Recital by Dmitry Ishkhanov
Chopin Recital by Dmitry Ishkhanov
A collection of works by Frederic Chopin performed by piano prodigy Dmitry Ishkhanov. Renowned pianist Dmitry Ishkhanov performs Frédéric Chopin's Four Mazurkas, op.17, Nocturne, Op.27 no. 1 and 12 Etudes, Op.25.
10 November 2021
From 08:00 pm to 09:00 pm
Teatru Manoel, Old Theatre Street, Valletta, Malta
Frédéric Chopin
- 4 Mazurkas Op. 17:
Vivo e risoluto
Lento, ma non troppo
Legato assai
Lento, ma non troppo
- Nocturne Op. 27 no. 1
- Études, Op. 25:
No. 1 in A-flat major
No. 2 in F minor
No. 3 in F major
No. 4 in A minor
No. 5 in E minor
No. 6 in G-sharp minor
No. 7 in C-sharp minor
No. 8 in D-flat major
No. 9 in G-flat major
No. 10 in B minor
No. 11 in A minor
No. 12 in C minor
About Dmitry Ishkanov
Dmitry Ishkhanov is an outstanding young interpreter of classical music, "Evgeny Kissin, Grigory Sokolov - your successor is coming." (Luzerner Zeitung)
Apart from showing incredible potential, he already demonstrates mature and unique artistic capabilities. Amongst his biggest accomplishments, at the age of 14, Dmitry has debuted in Carnegie Hall Stern Auditorium performing Beethoven Piano Concerto No. 2 with the Distinguished Concerts Orchestra and conductor Miran Vaupotić. Furthermore, in September 2016, at the age of 11, Dmitry represented Malta at the Eurovision of Young Musicians held in Cologne, Germany, and became the youngest finalist in the Eurovision history.
Born in 2005 in Moscow, Dmitry Ishkhanov demonstrated an interest in music yet at the age of 4 when he started playing the piano with his babysitter.
Dmitry's family moved to Malta in 2008 and already in 2013, when he was only 8, he had completed 5 grades in Practical Piano of the ABRSM (The Associated Board of the Royal Schools of Music, UK) based in Malta.
Starting from 2014 and up to 2020 Dmitry had been studying in Hochschule für Musik und Tanz Köln with professors Nina Tichman and Gesa Lücker. Simultaneously, he studied in Humboldt-Gymnasium Köln. Dmitry is currently finishing the International Baccalaureate Diploma in the Verdala International School. Though the young age, Dmitry has managed to be a participant and a prize winner of many prestigious competitions, to name a few "Violin and Friends" (Malta), International Competition of Young Music Talents "Rovere D'Oro" in Italy, XXII Young Pianists International Competition "Citta di Barletta" in Italy, International Piano Competition "Golden Key" in Germany, "Münchner Klavierpodium der Jugend" in Germany, "Jugend Musiziert" in Germany (1st prize), XXV Young Musicians International Competition "FLAME" in France, International Piano Competition "Maria Herrero" in Spain, "Euregio Piano Award" International Piano Competition in Germany, International César-Franck Competition in Belgium and Pozzolino 3rd International Competition for Young Pianists in Italy. In the latter he won the first absolute prize and Grand Prix in the category up to 19 years.
Dmitry is very active in performing within the framework of various festivals: International Festival "New Names" (Armenia), Valletta International Piano Festival (Malta), Malta International Music Festival (Malta), Rachmaninoff Festival (Germany), ClaviCologne International Piano Festival (Germany), "The Three Palaces" festival (Malta), "Piano Festival Ruhr" (Germany), "Moscow meets friends" festival organized by Vladimir Spivakov International Charity Foundation (Russia), International Classical Musical Festival (Kazakhstan), Nuits Musicales du Suquet 2017 (France), International Piano Festival (Italy), Washington International Piano Festival (USA), San Remo (Italy), Lucerne Festival (Switzerland) and many others, with various orchestras: WDR Orchestra in Cologne Philharmonic, Symphonic Orchestra "Duchi d'Acquaviva", the National Chamber Orchestra of Armenia, the National Philharmonic Orchestra of Armenia, the New Chamber Orchestra of Potsdam, Malta Philharmonic Orchestra, the Chamber Orchestra NRW (Germany), "Bursa Symphony Orchestra" (Turkey), "Eurasian Symphony Orchestra" (Kazakhstan), "Karlovy Vary Symphony Orchestra" (Czech Republic), Tatarstan National Symphony Orchestra (Russia), Westphalia New Philharmonic Orchestra, Budapest Symphony Orchestra, Sinfonia Rotterdam Orchestra and Savaria Symphonic Orchestra and prestigious concerts halls: Kennedy Centre (Washington), Cologne Philharmonic, Smetana Hall (Prague), Beethoven House (Bonn, Germany), Musikverein in Vienna, Concertgebouw in Amsterdam, Mozerteum Grosser Saal in Salzburg, Carnegie Hall Stern Auditorium in New York and many others.
From his first piano teacher being Lolita Poghosyan, Dmitry never stops improving himself and steadily walks to his big dream. Masterclasses with Arie Vardi (Israel), Jacques Rouvier (France), Pavel Gililov (Germany), Siegfried Mauser (Austria), Andreas Frölich (Germany), Arkady Zinziper (Germany), Leonel Morales (Spain), Andrea Bonatta (Italy), Aquiless Delle Vigne (Argentina), Lev Natochenny (Switzerland), Yoheved Kaplinsky (USA), Valeriy Pyasetskiy (Russia), Felix Gottlieb (Germany), Dmitri Bashkirov (Spain), Vladimir Ovchinnikov (Russia), Jan Jiracek von Arnim (Austria), Grigory Gruzman (Germany), Zhe Tang (China), Alfred Brendel (Austria), Dmitry Alexeev (UK), Bernd Goetzke (Germany) and many others have significantly influenced on Dmitry's young career.
Dmitry fluently speaks English, German, Russian and Spanish languages.
Amenities
No Pets

No Smoking

Shops within 1km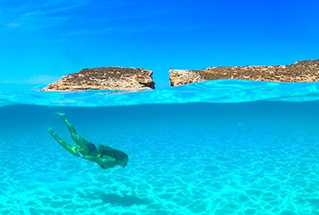 Looking for beaches and crystal-clear blue Mediterranean water? Malta is the answer.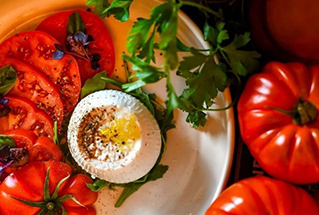 Outstanding restaurants and spectacular local produce make Malta a foodie's Heaven.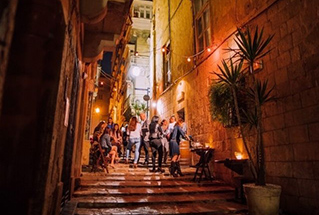 Festivals, theatre, clubs, bars and more. No two nights are the same in Malta!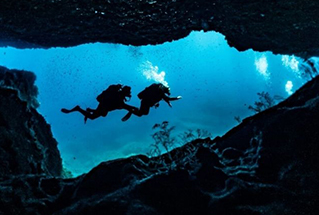 With over 120 captivating dive sites and great visibility, Malta is a diver's dream.