Casinos
Tutti prima o poi nella vita devono tentare la fortuna ed il momento migliore per farlo è sicuramente quando si è in vacanza. A Malta ci sono diversi casinò eccellenti. Si può scegliere tra un'elegante villa in stile coloniale, un modernissimo complesso alberghiero o un palazzo ristrutturato del XVII secolo nei pressi del porto. Tutti offrono tante possibilità di divertimento indipendentemente dal fatto che si giochi per la prima volta o no. E nel caso si voglia cenare fuori, i casinò offrono nei loro ottimi ristoranti una superba scelta di cucine internazionali e specialità mediterranee. Ci sono anche bar e luoghi all'aperto per una chiacchierata e una bevuta in compagnia.
Remember – Casinos are for adults only. If you decide to gamble, play responsibly and practice gaming for its entertainement and relaxation value. Always know your limits and know when to stop. If you, or someone you know, has a gambling problem, call the Responsible Gaming Foundation helpline 1777 or Sedqa agency on 179.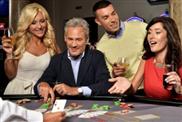 Dragonara Casino, Dragonara Road, St. Julian's, STJ 3041, Malta
The Dragonara Casino offers the thrill of gaming, a superb meal, live music and much more.
Tel: +356 21382362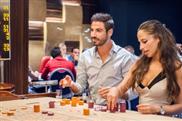 Qawra Seafront, St. Paul's Bay, SPB 05, Malta
The Oracle Casino is situated in the vibrant tourist town of Buġibba within the newly refurbished four-star Dolmen Hotel Resort.
Tel: +356 21570057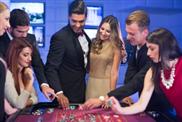 Portomaso, St. Julian's, PTM 01, Malta
Situated in St Julian's, known as the capital district of The Maltese nightlife, Portomaso Casino is part of the stylish, leisure complex of Portomaso.
Tel: +356 21383777