Home / it / Event / Malta International Organ Festival
Malta International Organ Festival
Undoubtedly, one of the largest events during this time of the year for the lovers of art and classical music is the Malta International Organ Festival, which this year will take place from 20th November till 7th December.
20 November 2021 - 7 December 2021
Admission Times May Vary
Malta
A festival surely not to be missed with 11 concerts by world-renowned musicians in the beautiful Basilicas and Churches that showcase some of the Maltese Islands' most stunning architectural and artistic heritage. The festival brings together world-renowned, top-notch international and local musicians with some of the greatest music written for the organ. This year, already in its 5th edition, the festival can boast an eclectic programme featuring the organ as a solo instrument, as an accompanist for voice and other instruments, and as part of an ensemble or orchestra.
Cultural Heritage is often associated very narrowly with museums and archaeological sites, but Malta possesses a much more extensive patrimony of heritage assets including music and our beloved churches and cathedrals. It was with the arrival of the Knights of St John and the lifting of the Great Siege of 1565, that the building of modern Malta commenced, and the archipelago's landscape was transformed beyond configurations that had changed very little since prehistoric times. Fortifications, wonderful palaces and a network of small cities, towns, and villages emerged, where at the heart of each was a church.
These small cities, towns, and villages today form the historic centre of our archipelago's urban landscape, and many are also the venues for the Malta International Organ Festival. The arts have always played a large role in Maltese culture, and it is everyone's aim that the high calibre programme that has been put together should serve as an endorsement to the event's international status, becoming now a regular part of the Malta cultural calendar.
Programme
Saturday 20th November at 19:30
Opening Concert - Requiem Op. 48 by G. Fauré, version avec petit orchestre, 1889
Elena Pinciaroli - Soprano
Joseph Lia - Baritone
Riccardo Quadri - Organ
KorMalta – Malta National Choir conducted by Mro Riccardo Bianchi
St Francis of Assisi Church, Republic Street, Valletta

Wednesday 24th November at 19:30
Solo Organ Concert - Sacred Themes and Variations of Maltese Composers
Francesco Tanti - Organ
St Julian's Parish Church, Lapsi Street, St Julian's

Thursday 25th November at 19:15
Organ & Flute Concert
Giorgio Matteoli – Flauto Dolce
Giacomo Benedetti - Organ
St Theresa Church, Fuq San L-Inkurunazzjoni, Cospicua

Friday 26th November at 19:30
Gloria, RV 589 by A.Vivaldi
Female Choir - Coro della Farnesina and String Ensemble
Kim Mi Hee – Continuo Organ
Conducted by Nancy Milesis Romano
St Catherine of Italy Church, Victory Square, Valletta

Saturday 27th November at 19:30
​Organ and Viola Concert
Semjon Kalinowsky - Viola
Harald Gokus - Organ
Annunciation of Our Lady, Balzan Parish Church, Main Street, Balzan

Sunday 28th November at 18:00
Organ and Violin Concert
Monika Kammerlander - Violin
Jernej Mazej - Organ
Basilica of the Visitation, Għarb Parish Church, Gozo

Thursday 2nd December at 19:15
Debutantes' Concert
Voice & Organ
Student's Concert of Organ Solos and Organ and Voice
Natalia Rakhmatulina – accompanying organist
St Helen's Basilica, St Helen's Square, Birkirkara

Saturday 4th December at 19:30
Petite Messe Solennelle by G.Rossini
Paola Cigna - Soprano
Maria Salvini - Contralto
Enrico Nenci - Tenor
Joseph Lia – Bass
Italian Opera Florence Chamber Choir
Giacomo Benedetti - Harmonium
​David Boldrini - Pianoforte primo
Roberto Corlianò - Conductor and Pianoforte secondo
Jesuit's Church, Merchants Street, Valletta

Sunday 5th December 19:30
Organ & Clarinet Concert
Mariano Meloni - Organ
Antonio Puglia - Clarinet
Basilica of the Nativity of Mary, Victory Street, Senglea

Monday 6th December 19:00
Solo Organ Concert
Le Perle del Barocco
Maurizio Salerno – Organ
Wignacourt Museum, Parish Square, College Street, Rabat Malta

Tuesday 7th December 19:30
Final Concert
Organ and Brass - Pomp & Christmas
Franco Cefai - Organ
Majestic Brass Quintet
Assumption of St Mary, Żebbuġ Parish Church, Gozo
Amenities
No Pets

No Smoking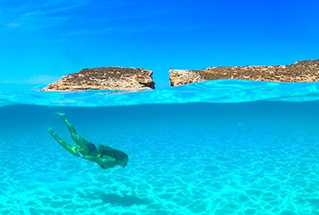 Looking for beaches and crystal-clear blue Mediterranean water? Malta is the answer.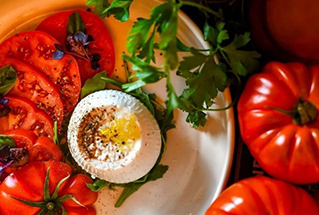 Outstanding restaurants and spectacular local produce make Malta a foodie's Heaven.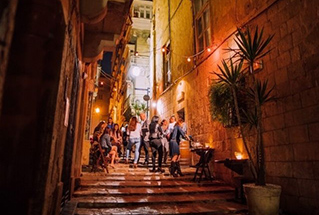 Festivals, theatre, clubs, bars and more. No two nights are the same in Malta!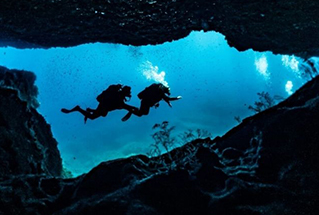 With over 120 captivating dive sites and great visibility, Malta is a diver's dream.