Home / es / Event / FAIRYLAND - Santa's City
FAIRYLAND - Santa's City
Join Santa, and his elves, as he lands for the second time in his favourite city in the Mediterranean full of fun, happiness, and excitement, during the most wonderful time of the year… Christmas!
3 December 2021 - 2 January 2022
Opening Hours May Vary
Triton Fountain, Vjal Nelson, Valletta, Malta
Fairyland is Back!
Pjazza Tritoni in Valletta to be transformed into Santa's City this Christmas will return to Valletta from the 3rd December to 2nd January 2022!
Fairyland promises to be exactly what anyone would expect, as the entrance to Malta's Capital City will be transformed into an original adaptation of Santa's City, all set up to give the ultimate experience to children, and those who are still children at heart! Among the attractions expected to return, Rudolph's Wheel will once again provide the best bird's eye view of Valletta and neighbouring cities and the Ice Rink will be providing quite a festive adrenaline rush!. Naturally, the man himself, Santa Claus will be in residence at Fairyland, ready to meet children from all over the world, compile his Naughty and Nice list and even get a head-start on delivering gifts. Christmas Food and Drink will be available from Santa's numerous cabins, and there will also be a couple of surprises which we are keeping wrapped up nicely for the time being.
Fairyland Santa's City - Cashless Coins
Cashless at Fairyland, Santa's City
How to buy cashless coins at Fairyland.
All rides at Fairyland accept cashless coins only via a wristband.

Buy a coin voucher in advance above.

On your arrival to Fairyland Santa's City, make your way to Voucher Redemption at the Main Hub, where you will have your voucher scanned and coins applied to a wristband.

If you haven't bought a voucher you can Top up a wristband with cash and card at one of the Top-up Hubs.

If you would like to buy a coin package at Fairyland, you can at one of the Top-up Hubs.

Once you have coins on your wristband you're free to spend at all the rides.
Don't worry if you run out of coins, you can top up again with cash or card at one of the Top-up Hubs. Or by card at one of our self-service top-up machines situated around Fairyland.
Wristbands can be used during Fairyland's stay at the Triton Fountain, do not lose your wristband, what isn't spent one day, can be spent on another.
Keep your wristband including the chip to refund what you don't spend after Fairyland closes on the 2nd January 2022.
ADVANCE TOP-UP OFFER
Get additional free coins on cashless vouchers of €80 or more! By buying your Cashless Voucher in advance you will have your own separate lane to redeem your voucher, to avoid big queues! This is called Voucher Redemption and is located in each Top-up Hub situated around the venue including either side of the fountain.
PLEASE NOTE
When topping up your wristband on the day, we accept cards or cash at the Top-up Hubs! However, we would advise buying vouchers in advance for ease and for the benefit of FREE coins.
If you would like to apply for a refund after the event finishes on the 2nd January 2022, a refund link will be shared on Fairyland Social media pages. You can then enter your wristband number and refund what you didn't spend on your wristband.
Terms & Conditions
Free credit (coins) are only available on purchased €80, €115 & €150 credit vouchers. Paid credit must be spent before the free credit (coins) will be activated.

Free credit (coins) are non-refundable.

Every wristband used will incur a €1 activation fee.

Every customer is entitled to a refund after the event for any real credit on their wristband which isn't spent. Please note, this refund link will be posted on Fairyland Malta's social media pages on Monday 3rd January 2022. At 12:00 on Monday 3rd January 2022, the link will go live.

All refunds will deduct a processing fee of €1.50.

Customers will have between 12:00 midday on Monday 3rd January 2022, until 12:00 Friday 7th January 2022 to process their refund.

All refunds must be applied for by 12:00 Friday 7th January 2022. After which you will not be able to apply for any leftover funds on your wristband.

Unredeemed Vouchers can be refunded during the refund period, 12:00 midday on Monday 3rd January 2022, until 12:00 Friday 7th January 2022.
This event will be organized following the COVID-19 protocols in place by the Health Authorities at that time. The maximum safety of the staff, performers and the audience remains a top priority throughout. You will be required to present a covid 19 vaccine certificate upon entering the attractions. Children aged 11 and under do not need to present any form of COVID-19 test result when accompanied by a fully-vaccinated parent or guardian.
Can I bring my pet?
Pets are permitted at Fairyland, but must be controlled at ALL TIMES.
Pets are not permitted into any attractions.
Please Note: Fairyland can be very busy, especially during weekends, and therefore may not be a suitable environment for pets.
Amenities
Accessible Facilities

Bar

Food

Kids Allowed

Multilingual Staff

No Smoking

Public Transportation

Shops within 1km

Toilet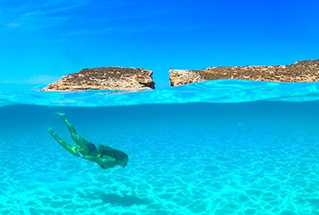 Looking for beaches and crystal-clear blue Mediterranean water? Malta is the answer.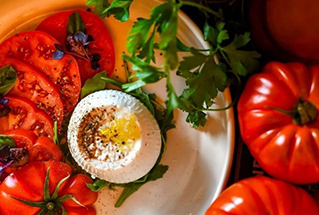 Outstanding restaurants and spectacular local produce make Malta a foodie's Heaven.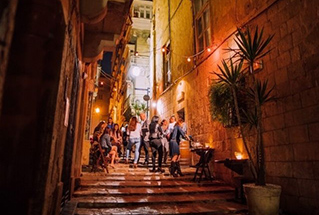 Festivals, theatre, clubs, bars and more. No two nights are the same in Malta!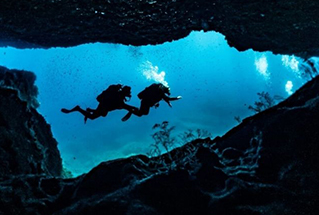 With over 120 captivating dive sites and great visibility, Malta is a diver's dream.