Cruise Holidays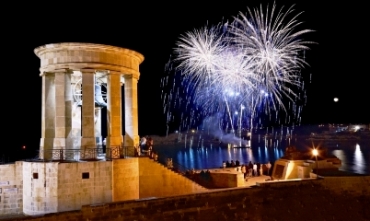 For centuries, the port of Valletta has been regarded as one of the finest and safest natural havens in the Mediterranean, its imposing bastions guarding a treasure of history, architecture, art and culture in the cities within.
Nowadays, the Grand Harbour has become an irresistible scene for hundreds of cruise ships visiting every year, giving thousands of passengers the opportunity to enjoy the Islands for a day on their Mediterranean itineraries.
Malta's small size contributes to its popularity as a port-of-call. It's easy for day visitors to get a good taste of what the Islands have to offer in a small lapse of time. Many are so impressed that they come back for a longer stay and continue to experience the Islands and the Maltese way of life.
The Maltese Islands are also an ideal departure point for your Mediterranean cruise, located as they are right at the centre of the Med. Your pre or post cruise stay will be as enjoyable as the cruise itself. The Maltese Islands offer a wide range of hotels, from 5-star luxury to budget options, a variety of shopping opprotunities, mouthwatering cuisine, historical sites and sporting facilities, cultural events and entertainment to suit all ages and preferences.