Enjoy The Nightlife
Typical of the Mediterranean lifestyle, the locals' approach to life is to enjoy and celebrate it as much as possible.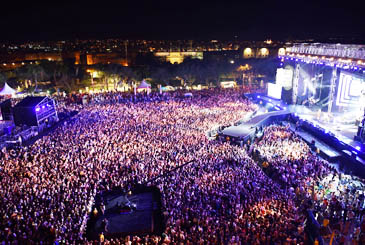 Nightlife on the Islands is always bustling – even if the vibrant calendar of events gets leaner during some periods, there are always scores of clubs to visit, excellent wine bars and first-rate restaurants to try.
The Islands have an effervescent calendar of cultural events to see, such as the Malta Arts Festival, the Valletta Baroque Festival, the Opera Festival, the Choir Festival and the International Jazz Festival held in July.
Major music concerts starring top international artists are held every summer, attracting massive crowds of both tourists and locals alike.
The Maltese Islands have also become a hub for the clubbing scene. Internationally renowned DJs like Paul Oakenfold, Erick Morillo, Magda, Tiesto, Van Heill appear for guest weekends throughout the year. This scene thrives all year round and is an all-week affair in a variety of venues, from large clubs to quieter bars where some excellent house DJs entertain and the admission is free. The main nightlife clubbing action is in Paceville, on the coast near St. Julians, where the clubs and bars are in abundance.
Classical music is very popular on the Islands and organ recitals take place regularly in the many baroque churches. Regular orchestral, soloist concerts and operas take place in some stunning historic venues.
Band music is one of the most popular traditions on the Islands. Every town and village has at least one band club. Band music is taken seriously on the Islands and the highlight of the year for band clubs is the parish festa. These events are characteristic of the Maltese Islands. Saints, fireworks, food and fun are all part of this cultural phenomenon – try and catch one as they're not to be missed.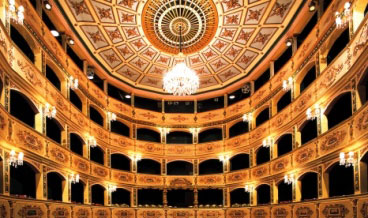 Theatre is a lively and well-represented part of the local cultural scene. The 18th century Manoel Theatre makes a wonderful venue for the performing arts. The open-air Shakespeare performed in the Gardens of San Anton Palace in July is one of the many theatrical highlights. If you happen to be here around Christmastime, check out one of sevela Pantomimes for some fun and great kids' entertainment.
There is more nocturnal entertainment on offer – try your luck at the casinos, go see a film (blockbuster movies, art house films, re-releases and non-English language films) or dine al fresco at one of the romantic palazzos or bustling harbour restaurants.