Għanafest
GĦANAFEST is a two-day music festival which takes place every year in June in the marvellous surroundings of Argotti Gardens in Floriana. The festival takes its name from the Maltese folk singing known as 'Għana' (pronounced A-na). Although the programme includes some of this musical genre, it also goes beyond the local boundaries, converging soundscapes and cultures that look seemingly disparate but are indeed closer than one may think. In this regard, even Maltese traditional and more avant-gardist art forms will be fitting in the scheme of things thanks to their history, affinity with the national image and the ever-changing pace of folk itself.
For more details on this year's edition, visit our events calendar.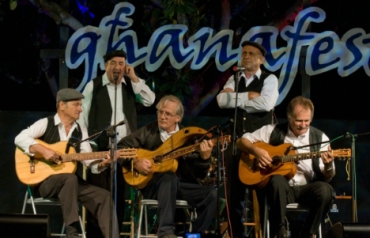 For further information:
Arts Council Malta
Casa Scaglia, 16, Triq Mikiel Anton Vassalli,
Valletta VLT 1311 Malta
Tel: 356 23397000
E-mail: [email protected]
Website: http://www.festivalsmalta.com
---
ABOUT GĦANA:
Għana is traditional Maltese folk singing. This type of singing has a number of different variations. e.g. 'Għana tal-Fatt', where the singer recounts a story in verses that relate to a tragic past event. Another genre is 'Għana spirtu pront': two singers hit out at each other with sharp and witty retorts as one sings out and the other responds with spontaneously thought out lyrics; and 'Għana fl-Għoli' wherein the stanzas are sung in an extremely high note/pitch remotely similar to a flamenco folk song – this singing is also known as ala Bormliża.