Organisation Information
Museums & Galleries
THE BABY JESUS MUSEUM
17, St. Theresa Street, Birkirkara, Malta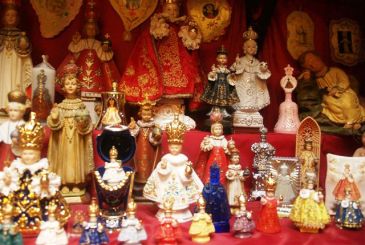 The story of this museum goes back to the time when Mr Paul Pace, at that time a 6 year old boy, was given a statue of Baby Jesus from his grandma to compensate the void his father left as he left to work on a navy ship. Time went by and Mr Paul Pace started to collect these statues and together with his family has opened this museum, where one can see around 1,500 different statues.
These Baby Jesus statues are of different sizes and are made from all kinds of materials that one could think about like wax, wood, plaster, terracotta, glass, clay and many others. These statues are from different periods and the oldest one goes back to the eighteenth century. A good part of these statues are held under glass domes that are decorated with flowers made from different materials and Ganutell Some of these Baby Jesus statues were made by local artists and there are a few that belonged to important people such as San Gorg Preca.
This museum was inaugurated on 6 December 2010 and as an exhibition it was honoured by the Cardinal Francis Arinze in December of 1996.
This unique exhibition should not be missed, as you will be left with beautiful memories and peace at heart that only the Baby Jesus can give.
This museum is open all year by appointment and on fixed opening hours during the Christmas period.
Contact Information
Contact:

Tha Pace Family

Phone:

+356 21492111

Phone:

+356 79492111
Facilities & Services
Children Welcome
No Smoking
Town/City Location
General Information
Opening Days:

Monday
Tuesday
Wednesday
Thursday
Friday
Saturday
Sunday

Opening Hours:

By appointment