Organisation Information
Natural Attractions
CALYPSO'S CAVE
Overlooking Ramla Bay, limits of Xagħra, Gozo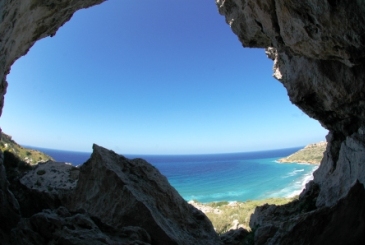 This cave is situated in a cliff face, a short distance from Xaghra and overlooks the red sands of Ramla Bay.
This cave is assumed to be the cave referred to by Homer in `The Odyssey' where Calypso, the beautiful nymph kept Odysseus as a `prisoner of love' for seven years.
The cave's interior and exterior are not too impressive but the magnificent views are worth it.
On the 14th June 2019, Calypso Cave will be closed to the general public.
Contact Information
Contact:

Xagħra Local Council

Phone:

+356 21563737

Phone:

+356 21556855

Fax:

+356 21565001
Facilities & Services
Countryside Location
General Information
Opening Days:

Monday
Tuesday
Wednesday
Thursday
Friday
Saturday
Sunday