Organisation Information
Towns & Villages
COSPICUA (BORMLA)
"The Rest", 2a Misraħ Santa Margerita, Cospicua, BML1202, Malta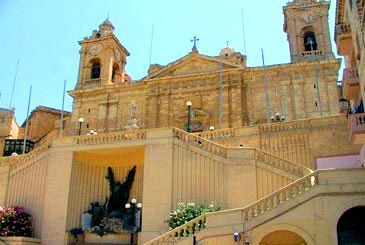 Cospicua is the largest of the Three Cities on Grand Harbour opposite Valletta.
It is known to many by its earlier name, Bormla. The city was renamed by the Knights of St. John because of the brave ('conspicuous') role played by its people during the Great Siege of 1565.
Most of Cospicua's shoreline is taken up by the older dockyard – an area now being restored and developed as a marina. The city suffered extensive damage during World War II and although rebuilt, it has fewer inhabitants than in the pre-war years.
Modern Cospicua is an important market centre in the heart of the docklands. The main building of cultural interest is the Collegiate Church of the Immaculate Conception, which is rich in exquisite works of art. The Firenzuola Fortifications, built in 1638, and Margherita Lines, part of the inland defences the Three Cities, are major landmarks. The Margherita Lines are in fact the only part of old Cospicua which survived World War II.
---
Discovering Malta & Gozo Through its People & Culture
A project initiated by the Ministry for Tourism, the Environment and Culture in 2011 has led to the development of a number of itineraries for villages and towns which are considered to be on the periphery with regard to mainstream tourism, but which nonethelss showcase the real and authentic experience of the Maltese Islands.
Bormla was one of the localities included in the first set of itineraries and maps developed for this project.

BORMLA (COSPICUA)
Contact Information
Contact:

Cospicua Local Council

Phone:

+356 21663030

Phone:

+356 21672222

Fax:

+356 21664236
Facilities & Services
Disabled Facilities
Disabled Parking
Garden
Parking
Public Payphone
Public Toilets
Restaurant
Seaside Location
Shops within 1 km