Organisation Information
Museums & Galleries
DOMUS ROMANA
Museum Esplanade, Rabat, RBT 1202, Malta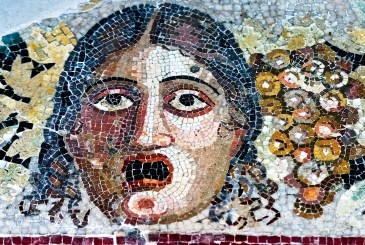 The mosaic pavements at the 'Roman House' in Rabat are an excellent illustration of Hellenistic pictorial culture. They were produced with an extremely fine technique and have been estimated to date back to the first quarter of the first century BC.
The mosaics rank among the oldest compositions from the western Mediterranean, alongside those of Pompeii and Sicily, parts of them created by highly skilled artists working in specialized workshops. The mosaic pavement surrounded by a Doric peristyle can be found in the lower floor of the museum, while other extremely fine mosaics are in the adjoining rooms. The iconography is generally taken as an allegorical representation of autumn. Another equally fine mosaic is the centrepiece, which seems to have been the main entrance to the building. The Roman House also has an exhibition of artefacts, which bear witness to the rich material culture and flourishing Roman civilisation in Malta.
Facilities & Services
Children Welcome
Disabled Facilities
Disabled Parking
Major Credit Cards Accepted
Parking
Public Toilets
Town/City Location
General Information
How to get there:

Simply take a bus to Rabat. The museum is located just outside
the fortified city of Mdina.

Opening Days:

Monday
Tuesday
Wednesday
Thursday
Friday
Saturday
Sunday

Opening Hours:

Monday to Sunday: 0900hrs till 1700hrs. Last admission at 1630hrs. Closed on: 24, 25 & 31 December, 1 January & Good Friday.