Organisation Information
Towns & Villages
ĦAL TARXIEN
73 Triq Santa Marija, Ħal Tarxien, TXN 1704, Malta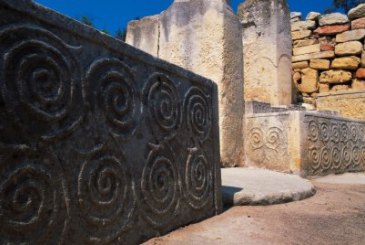 The town is known mostly for its prehistoric temple complex dating back to the copper age, which gives rise to the distinct Tarxien Phase of megalithic building on the Islands.
The temples and their artefacts provide some of the best insights into the rituals, beliefs and building skills of these prehistoric peoples. Several huge statues, known as the `fat ladies', today housed in the National Museum of Archaeology, Valletta, come from Ħal Tarxien.
The town itself was important in later centuries, particularly in Roman times, but it remained more or less a backwater over the millennia although it is one of the older parishes of Malta. Like nearby Paola, the town began to develop in the early 20th century with the growth of the dockyards.
Ħal Tarxien is home to one of the Islands oldest surviving parish churches, Tar-Rokna, dedicated to the Annuniciation of Our Lady.
---
Discovering Malta & Gozo Through its People & Culture
A project initiated by the Ministry for Tourism, the Environment and Culture in 2011 has led to the development of a number of itineraries for villages and towns which are considered to be on the periphery with regard to mainstream tourism, but which nonethelss showcase the real and authentic experience of the Maltese Islands.
Ħal Tarxien was one of the localities included in the first set of itineraries and maps developed for this project.

Contact Information
Contact:

Tarxien Local Council

Phone:

+356 21666688

Phone:

+356 21666777
Facilities & Services
Disabled Facilities
Disabled Parking
Garden
Parking
Public Payphone
Public Toilets
Restaurant
Shops within 1 km
Town/City Location
WiFi