Informationen über Organisation
Aktivität & Spaß
MALTA NATIONAL AQUARIUM
Triq it-Trunciera, Qawra, St. Paul's Bay, SPB 1500, Malta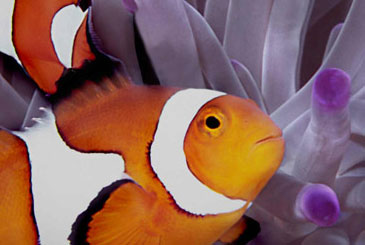 Das maltesische National Aquarium ist so angelegt, dass es diverse einmalige Unterwasserwelten der maltesischen Inseln wiederspiegelt. Neben Unterwasserwelten, die an die Blaue Grotte oder den Grand Harbour erinnern, werden auch Elemente der Inseln Gozo und Comino aufgegriffen.
Das Konzept basiert darauf, den Besuchern die Wichtigkeit des kulturellen Erbes und des Schutzes der Meereslebewesen zu vermitteln. Im Aquarium sind Fische und Meerestiere aus den nationalen Gewässern zu bestaunen, aber auch Tiere aus kälteren oder tropischen Gewässern sind vertreten.
Im Hauptbecken des Aquariums ist eine große Vielfalt von Meeresbewohnern aus aller Welt zu sehen. Neben verschiedenen Haien tummeln sich Rochen und verschiedene Korallen in dem Becken. Das Becken hat eine Durchschnittslänge von zwölf Metern, Besucher können durch einen Tunnel, der durch das Becken führt, den Meereslebewesen noch näher sein.
Das Aquarium arbeitet momentan an verschiedenen Projekten, unter anderem auch an der Forschung über den Katzenhais. Das maltesische National Aquarium bemüht sich darum, das Bewusstsein seiner Besucher im Hinblick auf regionale Forschung und Naturschutz zu verbessern.
---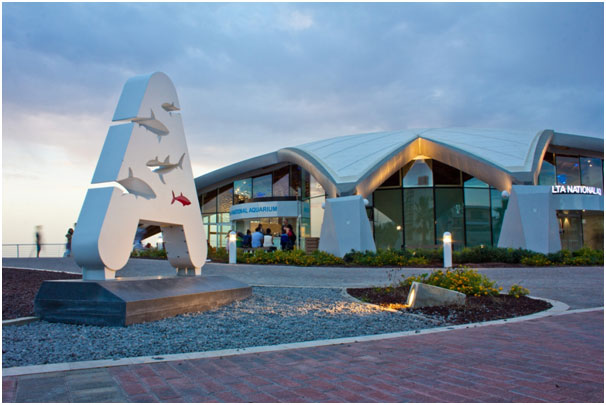 Kontaktinformation
Kontakt:

The Malta National Aquarium

Telefon:

+356 22588100
Ausstattung & Dienstleistungen
Alle gängigen Kreditkarten werden akzeptiert
Bar
Behindertengerecht
Behindertenparkplatz
Café
In einem Badeort gelegen
Kinderfreundlich
Öffentliche Toiletten
Öffentliches Telefon
Parkmöglichkeit
Qualitätszertifiziert
Restaurant
Allgemeine Information
Öffnungstage:

Montag
Dienstag
Mittwoch
Donnerstag
Freitag
Samstag
Sonntag

Öffnungszeiten:

The Malta National Aquarium is open every day from Monday to Sunday between 10:00 am to 6:00 pm, last entry 5:30 pm.