Organisation Information
Towns & Villages
NADUR
Triq it-Tramuntana, Nadur, NDR 1222, Gozo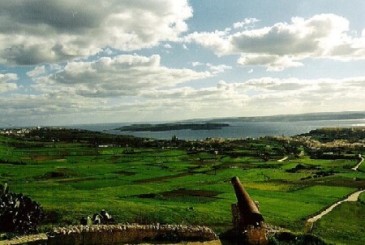 Nadur lies on the hills above a fertile valley, once the hunting grounds of Grand Master Wignacourt but now the fruit growing district of the Island.
Nadur has grown so fast in recent times that it is considered Gozo's second town. The baroque Parish Church dominates Nadur's skyline and is believed to be one of Gozo's best baroque architectural masterpieces. This church dedicated to St. Peter and St. Paul was designed in 1766 . The facade and dome make it one the most grand and monumental of Gozo's churches. The village is renowned for its Carnival, which unlike the more festive occasions in other locations takes on a sombre and dark mood because of the macabre costumes. Nadur Carnival is a unique experience. It is so unique for the spontaneity and creativity of all those taking part.
Nadur also includes the coastal area of San Blas, and Daħlet Qorrot – both are small coves perfect for snorkelling. Some of the ledges and small caves at Daħlet Qorrot have been converted into boat houses and summer retreats for local people. From Nadur you can also reach Gozo's largest and prettiest sandy bay, Ir-Ramla. The craggy heights of Nadur were an excellent viewpoint to spot any marauding armies or pirate raiders. The name Nadur means 'look out' in Maltese, but the landmark Kenuna Tower was not built for defensive reasons – it was a telegraph link between Gozo and Malta.
The village has a maritime museum which houses an interesting collection of naval artifacts from the old Nadur trade of seafaring. Visiting the Kelinu Grima Maritime Museum is really worthwhile.
Contact Information
Contact:

Nadur Local Council

Phone:

+356 21558080

Phone:

+356 21558055
Facilities & Services
Countryside Location
Disabled Facilities
Disabled Parking
Garden
Parking
Public Payphone
Public Toilets
Restaurant
Shops within 1 km
WiFi