Organisation Information
Natural Attractions
NINU'S CAVE
Xagħra, Gozo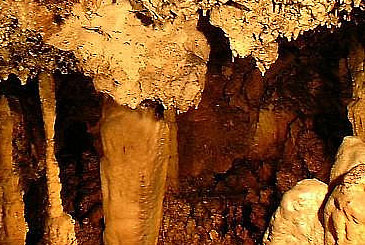 Ninu's Cave, is an underground cave in Xaghra. Discovered in 1888, this cave has strange yet colourful alabaster stalactites and stalagmites.
The cave is 24 metres long and reaches 18 metres in width and is located within private premises, to the left of the church and visitors are shown around by a family guide.
General Information
Opening Days:

Monday
Tuesday
Wednesday
Thursday
Friday
Saturday
Sunday

Opening Hours:

0830hrs till 1800hrs.