Organisation Information
Museums & Galleries
PALACE ARMOURY
Grandmasters Palace, Palace Square, Valletta, VLT 1191, Malta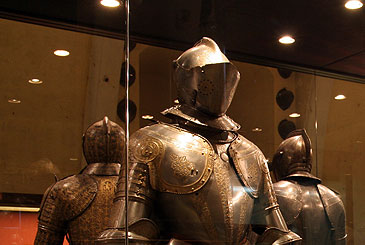 The Palace Armoury is one of the world's greatest arms collections housed in their original buildings, with the most visible and tangible symbols of the past glories of the Sovereign Hospitallier Military Order of Malta (The Knights of St. John).
Grand Master Alof de Wignacourt transferred the arsenal to the palace in 1604. Apart from being lavishly adorned with impressive arms trophies, it held enough arms to equip thousands of soldiers. It was housed in the hall at the rear of the building, right above its present location, which were originally the stables. In 1975, the entire collection was transferred to its present ground floor location to make way for the Islands' new House of Representatives.
Although only a fraction of its original splendour, the Armoury still contains abundant material of Italian, German, French and Spanish origin from principal arms production centres. Exotic examples of Turkish armour are also displayed in the Islamic & Ottoman section.
Facilities & Services
No Smoking
Town/City Location
General Information
How to get there:

The Grandmaster's Palace Armoury is located in Valletta, Malta's Capital City and a UNESCO World Heritage Site. Take the bus to Valletta's main bus terminus. Then walk 500m along Republic Street.

Opening Days:

Monday
Tuesday
Wednesday
Thursday
Friday
Saturday
Sunday

Opening Hours:

Opening Times: Monday to Sunday: 0900hrs till 1700hrs. Last admission: 1630hrs (except for days with parliamentary sittings when last admission is at 1600hrs). Closed: 24, 25 & 31 December. 1 January & Good Friday (may be also closed on other days due to State functions and activities).