Organisation Information
Towns & Villages
ĦAL QORMI
395, Triq il-Vitorja, Ħal Qormi, QRM 2507, Malta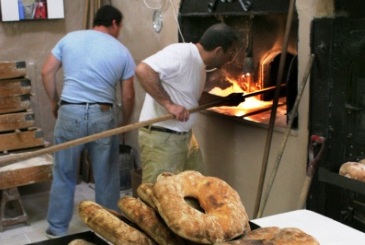 Ħal Qormi is the second largest town on the Islands. It is has both residential and light industrial areas, but the town's core is still characterised by alleys and narrow streets.
Because of its low-lying position near Grand Harbour, Ħal Qormi played a distinct role throughout its history. At one time, parts of Valletta, Marsa and Ħamrun depended on it as an administrative and parish centre. Ħal Qormi traditionally provided a workforce of stevedores for the harbour. The town became the first place where imported goods were stored. Wheat was one of the staple imports. Over the years, windmills sprung up in the town and it soon developed a thriving break-making industry. Ħal Qormi has been known as the centre of bread-making since the time of the Knights of St. John. They named it `Casal Fornaro', the bakers' village, and it still is today.
Modern-day Ħal Qormi carries on the tradition as the centre of the Islands' baking industry. The town today is divided into two parishes – St. George's and St. Sabastian's. St. George's Parish Church, completed in 1684, is an imposing structure. Apart from the festa on the last Sunday in June, an unusual event in the parish is the Good Friday procession – a traditional affair in which participants wear Biblical costumes. The Church of St. Sebastian, completed in the 1980s, is in neo-Romanesque style and carries a distinctive huge, white dome. The festa of St. Sebastian is celebrated every third Sunday of July also on Easter Sunday a procession held with the tradition of running with the statue of Risen Christ in various roads in the parish.
Contact Information
Contact:

Qormi Local Council

Phone:

+356 21440101

Phone:

+356 21440606

Fax:

+356 21440107
Facilities & Services
Disabled Facilities
Disabled Parking
Garden
Parking
Public Payphone
Public Toilets
Restaurant
Shops within 1 km
Town/City Location