Organisation Information
Towns & Villages
SENGLEA (L-ISLA)
2, Triq San Ġużepp, Senglea, ISL 1229, Malta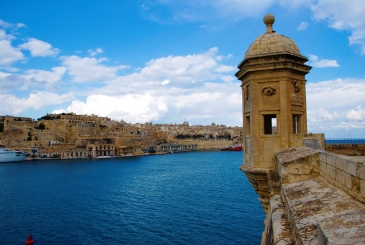 This small city, one of the so-called Three Cities, stands on a narrow promontory jutting into Grand Harbour.
The land was fortified in 1551 by Grand Master Claude de la Sengle. The Maltese often use the area's earlier name, L-Isla, meaning the island or perhaps short for `peninsula'. During the Great Siege of 1565, Senglea was protected by Fort St. Michael on its landward side and by Fort St. Angelo on the tip of Vittoriosa across the creek. The heroic role played by its people led Grand Master Jean de la Valette to give the city the title of Citta' Invicta, the invincible city. Like its sister cities, Senglea suffered heavy damage during World War II. More than 75 percent of its buildings were destroyed. The parish church dedicated to the Nativity of the Madonna was rebuilt and retains its artistic heritage.
The city is noted for its superb harbour views across to Valletta from Safe Haven Gardens at Senglea Point. The stone vedette, known as Il-Gardjola, on the bastion-point served as a look-out post to guard the harbour entrance. The sculptured eye and ear above its windows are symbols of vigilance.
Contact Information
Contact:

Senglea Local Council

Phone:

+356 21662424

Phone:

+356 21662566

Fax:

+356 21806635
Facilities & Services
Coastal Location
Disabled Facilities
Disabled Parking
Garden
Parking
Public Payphone
Public Toilets
Restaurant
Shops within 1 km
WiFi