Organisation Information
Archaeological Sites
TARXIEN TEMPLES
Neolithic Temples Street, Ħal Tarxien, TXN 1063, Malta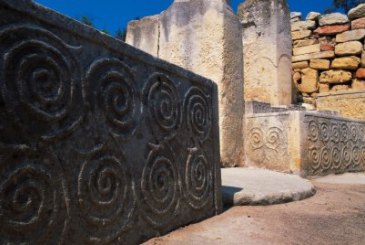 The Tarxien Temples date from 3600-2500 BC and are the most complex of all temple sites in Malta, consisting of four megalithic structures.
The temples are renowned for the detail of their carvings, which include domestic animals carved in relief, altars, and screens decorated with spiral designs and other patterns. Of particular note is a chamber set into the thickness of the wall between the South and Central temples, which is famous for its relief of two bulls and a sow. The site seems to have been used extensively for rituals, which probably involved animal sacrifice.
Tarxien is also of great interest because it offers an insight into how the temples were constructed: stonerollers left outside the south temple were probably used for transporting the megaliths. Remains of cremation have also been found at the centre of the South temple at Tarxien, which indicates that the site was reused as a Bronze Age cremation cemetery.
http://heritagemalta.org/museums-sites/tarxien-temples
Contact Information
Contact:

Heritage Malta

Phone:

+356 21695578

Phone:

+356 22954000

Fax:

+356 21222900
Facilities & Services
Public Toilets
Town/City Location
General Information
How to get there:

The visitor experience at the Tarxien Temples is currently being
improved through the construction of a new walkway and a shelter to protect the site. Take the bus to Paola / Ħal Tarxien and follow the signs.