Organisation Information
Museums & Galleries
THE VICTOR PASMORE GALLERY
St. James Counterguard, Valletta, VLT 1060, Malta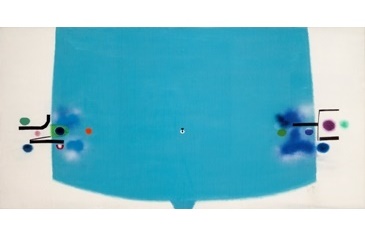 Along an alternative, little-known route into the city of Valletta, and tucked away within the outer fortification walls of Valletta, is the unique gallery dedicated to one of Britain's foremost abstract art pioneers – Victor Pasmore (1908-1998). The gallery, once a gunpowder magazine, now houses a permanent collection of a range of Pasmore's creations and preferred media, including drawings, reliefs, spray paintings, constructions, prints and composite works. Though not all produced in Malta, the works on display are largely representative of Pasmore's artistic practice following his move to the island in 1966, and also exhibit a greater sensitivity and interest in light, colour and myth.
The polverista was originally built during the construction of the outer fortification walls of Valletta in the 1640s, and was later rebuilt during the British period. In more recent years, the inner barrel-vaulted room was restored and converted into a permanent exhibition space following a collaborative agreement betweent The Central Bank of Malta and The Victor Pasmore Foundation, and was officially opened to the public on the 3rd of November 2014.
In September 2015, Fondazzjoni Patrimonju Malti, a non-profit organisation intended to the spread awareness of the island's extensive heritage locally and internationally, took over the management of the Victor Pasmore Gallery with the aim of bringing to light not only the importance of Victor Pasmore as, at the time, a revolutionary artist operating from within Malta, but also the Maltese modern art movement of the 20th century.
Admission free, including free daily gallery talk at 13.00hrs
Contact Details:
Email: [email protected]
Tel: 00356 25503360
Web: www.victorpasmoregallery.com
Facebook: Victor Pasmore Gallery (https://www.facebook.com/victorpasmoregallery)
Instagram: Victor Pasmore Gallery
Facilities & Services
Disabled Facilities
Public Toilets
General Information
How to get there:

The Gallery is just off Girolamo Cassar Avenue and 5 minutes away from the Valletta bus terminus and Triton Fountain.

Opening Days:

Monday
Tuesday
Wednesday
Thursday
Friday

Opening Hours:

11.00hrs – 15.00hrs (except for public holidays)