Organisation Information
Gardens
UPPER BARRACCA GARDENS
Triq Sant' Orsla, Valletta, Malta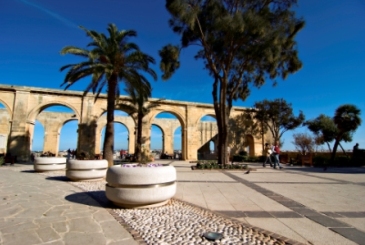 The Upper Barrakka Gardens are situated near Castille Place and possess unsurpassed views across the Grand Harbour over to the Three Cities.
The origins of the Upper Barrakka Gardens go back to 1661, when it was a private garden of the Italian Knights, whose inns of residence (auberges) lie close by. It was not before 1824 that it was opened as a public garden and during WWII the garden suffered much destruction. The paths are lined with and the busts, statues and plaques that chart various personalities and other significant events in Maltese history.
Of special interest are the bronze group, known as 'Les Gavroches' (street urchins), by an early 20th century Maltese sculptor. Depicting three children hurrying forward, the idea behind this statue was the extreme hardship faced at the turn of the 20th century.
Contact Information
Contact:

Malta Embellishment and Landscaping Project

Phone:

+356 21493170

Phone:

+356 21493171
Facilities & Services
Garden
Public Toilets
General Information
How to get there:

All buses to Valletta.

Opening Days:

Monday
Tuesday
Wednesday
Thursday
Friday
Saturday
Sunday