Organisation Information
Towns & Villages
ŻEBBUĠ
Triq il-Knisja, Żebbuġ, ZBB 1200, Gozo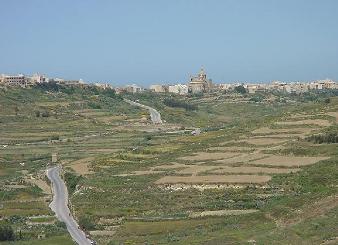 This picturesque village, perched on one of Gozo's highest hills, offers spectacular sea views and panoramas over the Island with some of the best views of Ċittadella.
In centuries past, olive trees were cultivated on the hills where the village stands. Its name, meaning olives, recalls the fact. Żebbuġ is an ancient village. It became a parish in 1688 and its baroque church dates from 1736. As is typical of many Gozitan villages, the streets in the centre are narrow and winding. Żebbuġ is noted for a special marble quarried nearby: the material is similar in colour to alabaster and is rare because of its limited supply.
Today, the village has expanded and become a popular holiday destination for both Maltese and overseas' visitors because it offers spectacular panoramic views. A steep and scenic road leads downhill to the coastline below at Qbajjar Bay and on to the resort town of Marsalforn.
---
Discovering Malta & Gozo Through its People & Culture
A project initiated by the Ministry for Tourism, the Environment and Culture in 2011 has led to the development of a number of itineraries for villages and towns which are considered to be on the periphery with regard to mainstream tourism, but which nonethelss showcase the real and authentic experience of the Maltese Islands.
Żebbuġ (Gozo) was one of the localities included in the first set of itineraries and maps developed for this project.

ŻEBBUĠ (GOZO)
Itinerary and Map
Contact Information
Contact:

Żebbuġ (Gozo) Local Council

Phone:

+356 21563056

Phone:

+356 21563322
Facilities & Services
Countryside Location
Disabled Facilities
Disabled Parking
Garden
Parking
Public Payphone
Public Toilets
Restaurant
Shops within 1 km
WiFi