Mdina & Rabat
The history of Mdina traces back more than 4000 years. According to tradition it was here that in 60 A.D. that the Apostle St. Paul is said to have lived after being shipwrecked on the Islands. Furthermore it is said that St. Paul resided inside the grotto know as Fuori le Mura (outside the city walls) now known as St. Paul's Grotto in Rabat. Lamp lit by night and referred to as "the silent city", Mdina is fascinating to visit for its timeless atmosphere as well as its cultural and religious treasures.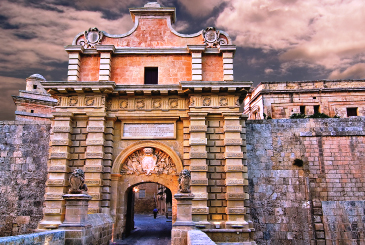 Mdina has had different names and titles depending on its rulers and its role but its medieval name describe it best – 'Citta' Notabile': the noble city.
It was home then, as now, to Malta's noble families; some are descendants of the Norman, Sicilian and Spanish overlords who made Mdina their home from the 12th century onwards. Impressive palaces line its narrow, shady streets.
Mdina is one of Europe's finest examples of an ancient walled city and extraordinary in its mix of medieval and baroque architecture.
Like nearby Mdina, Rabat played a major role in Malta's past and is a prime source of its cultural heritage.
This large provincial township was part of the Roman city of Melita, with the sites and archaeological relics found testifying to the town's importance during the Roman period.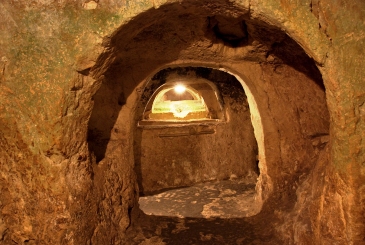 For many centuries, religious orders have established themselves within the precincts of Rabat and Franciscans, Dominicans and Augustinians still flourish here in their spacious convents and monasteries, catering for the religious needs of parishioners in their churches.
The town is a commercial centre and acts as a market to its large agricultural hinterland. It is also well established on the tourist map due to its archaeological and historical sites: The Roman Villa (Domus Romana), catacombs, St. Paul's Grotto and the fine churches and monasteries.