Meetings
Why settle for anything else, when you can have it all? By choosing Malta, you will be opening doors to endless convention possibilities. Delve into the myriad dimensions that the Islands have to offer, from the glorious natural beauty to its spellbinding history and create a truly unique platform for an event like no other. All these supported by good flight connections, a safe and friendly atmosphere and an excellent command of languages which greatly facilitates implementation.
With less than a 3-hour flight from most European cities and having great infrastructure, the Maltese Islands offer endless possibilities in just 316 square km. The weather is mild and sunny all year round, making it an ideal outdoor destination for al fresco dinners and outdoor activities. As a European Union Member, Euro is the official currency and the country is part of the Schengen area, making this Mediterranean destination easy and fast to get to.
The strong connectivity, value for money, and the warm sunny weather are just a few of the reasons for choosing Malta. The compact size of the Islands means that your guests will not lose precious time travelling, yet you will be surprisingly spoilt for choice. There are conference centres, conference hotels and a multitude of spectacular venues to choose from plus Destination Management Companies with the local knowledge and expertise to make your event truly special.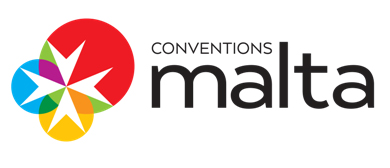 Conventions Malta

In May 2015, the Maltese Government together with the Malta Tourism Authority (MTA) announced the set up of Conventions Malta. Conventions Malta's role is that of promoting Malta, Gozo & Comino as a M.I.C.E. destination focusing on research and planning, marketing and promotion, product development and quality assurance.
Conventions Malta operates on a non-commercial basis, offering free of charge, unbiased information and assistance to event organisers looking or planning to host their next event in Malta.
Let the Conventions Malta team help you discover why Malta is a winning choice for Corporate and Association meetings.

Contact
Conventions Malta
Malta Tourism Authority
Building SCM 01, Suites 301-306
SmartCity Malta
Ricasoli SCM 1001
Kalkara, Malta
Tel: 356 22915000
Email: [email protected]
Web: www.conventionsmalta.com