Tour Buses
Bus tours and coach touring in the Maltese Islands are great ways to travel across the country whilst seeing the beautiful surroundings. You just have to sit back and watch the beautiful landscapes roll past.
---
City Sightseeing Malta
This hop on – hop off service offers tours with stops at the most important tourist attractions and visitor sites. Options include the North Tour, South Tour and Tour of Gozo. All tours have a detailed multilingual audio commentary.
For more information click here or phone on 356 23467777.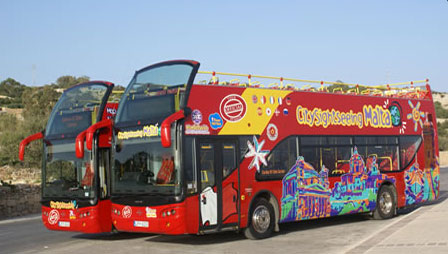 ---
Malta Bus Coop
Malta Bus Coop offers a selection of tours every week on their traditional buses exploring different parts of Malta. For instance, they offer Agricultural Tours, Historical Tours, Malta by Night Tours and Southern Tours, among others.
Click here for more information about the tours, or phone on 356 21573900 / 356 79005559 / 356 79550059.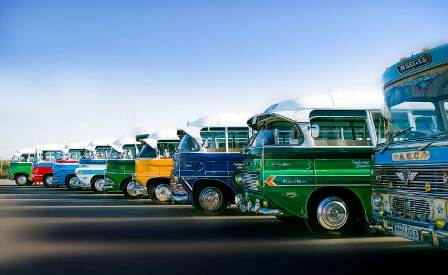 ---
Malta Sightseeing
Malta Sightseeing gives you the opportunity to visit the most popular sights and attractions in Malta & Gozo using Open Top Double Decker Buses. You can explore the route of your choice using the Hop On Hop Off Option. They offer four tours, namely, The South Tour, The North Tour, The Gozo Sightseeing Tour and The Malta by Night Tour. All tours have a detailed audio commentary in 16 languages.
You can find more information about the tours and more by visiting this website or by phoning on 356 21694967 / 356 21677197 / 356 21696154