Valletta International Baroque Festival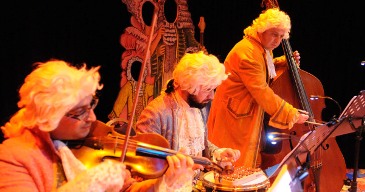 Since its launch in 2013, the Valletta International Baroque Festival has treated audiences to a unique event featuring some of the best ensembles in the baroque music scene. Taking as its main venue one of the oldest working theatres in the world, Teatru Manoel, this prestigious two-week festival also plays out within many wonderful baroque and historical venues, such as St. John's Co-Cathedral and the Grandmaster's Palace. This year's musical programme has once again secured some of the best contemporary exponents of Baroque music from the international and local sphere to contribute to the celebration of Malta's capital.
For more details on this year's edition, visit our events calendar.
For further information:
Teatru Manoel
115 Triq it-Teatru l-Antik, Valletta VLT 1426
Tel: 356 21222618
E-mail: [email protected]
Website: http://vallettabaroquefestival.com.mt