Walks
The first rain after the long, hot summer brings the landscape to life with an astonishing variety of wild flowers.
From mid-November until mid-May or so, you'll find the Islands green and lush. Fields are full of vegetables and waysides are carpeted with fennel, clover, wild iris, myrtle and much more. By late spring, a thousand or more species of plants will be in flower.
Away from the resorts and urban areas of central Malta, there is a surprising amount of countryside, some left almost untouched by modernity. You may be surprised to learn that only around one-fifth of the Maltese Islands is urbanised. Farmers often use traditional labour-intensive methods of the past. Village life still centres on the agricultural and fishing seasons.
Today, as in past times, you will still see old men and women, sometimes with their extended families, working the fields. In the north of Malta, where the ground is barren, and in many parts of Gozo, you'll come across small flocks of shaggy-coated goats and sheep being herded along the wayside.
The Islands offer walkers some of the most stunning views anywhere in the Mediterranean. The first thing to do is to decide what sort of view you prefer – dramatic cliffs plunging into waves, the rocky, scrubland of the garrigue or hidden, lush valleys. En route, you'll come across mysterious, prehistoric sites, cave chapels and secluded palaces of the Knights.
In Malta, areas that make excellent day hikes, are Mellieħa, Dingli, Għar Lapsi, Fawwara, Wardija, all the North and the various bays, and the southern coast with its fishing villages and Delimara Point.
Gozo in its entirety is excellent walking country. Ta' Dbieġi, near San Lawrenz, the Ġordan Lighthouse near Għasri, Ħondoq ir-Rummien near Qala and San Blas Valley near Nadur are all excellent walking areas. The Island is criss-crossed by tracks and lanes. The possibilities are endless.
Don't miss tiny Comino, ideal for a good day's hiking and the ultimate in solitude and views.
Put on walking boots, hire a mountain bike and head out from the village squares on the narrow farmers' tracks. You'll find yourself in a timeless landscape, quite alone even in peak season. There is plenty to discover, from ancient farmhouses and wayside chapels to spectacular seascapes. It is well worth the effort!
---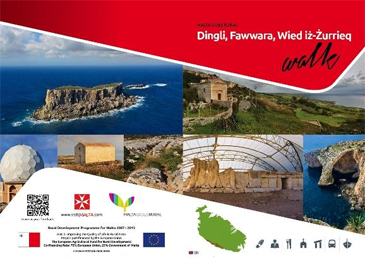 ---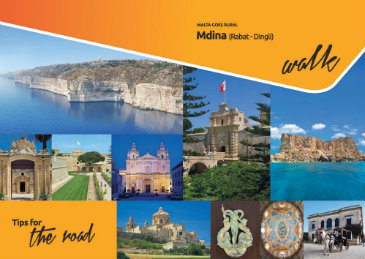 ---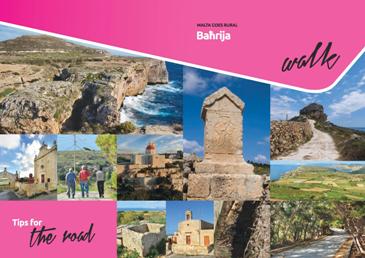 ---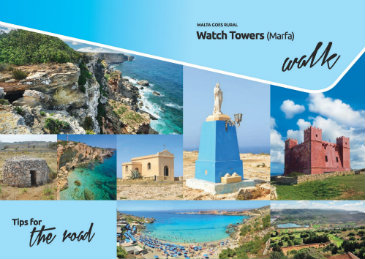 ---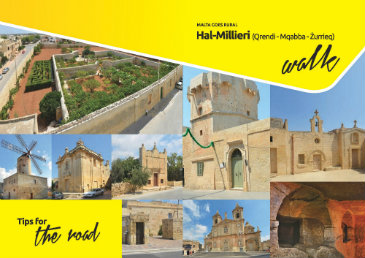 ---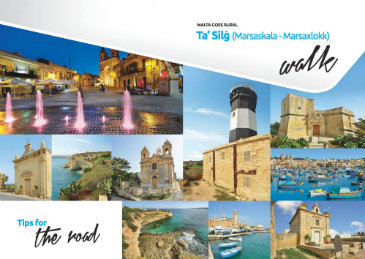 ---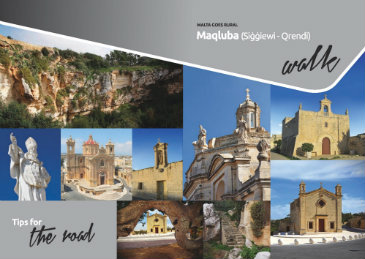 ---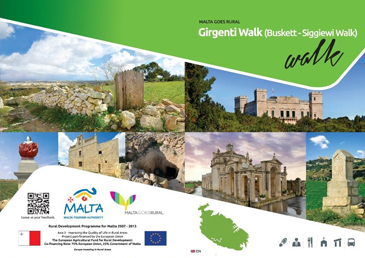 ---