Wines & Vineyards
No Mediterranean meal is complete without a robust red or chilled, crisp white wine as accompaniment. And there is nothing better to accompany local Maltese dishes than a wine produced on the Islands.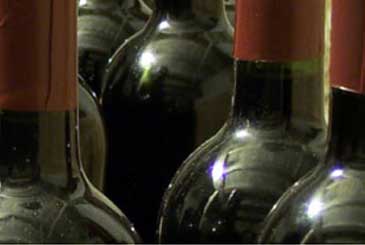 Malta may not be renowned like its larger Mediterranean neighbours for wine production, but Maltese vintages are more than holding their own at international competition, winning several accolades in France, Italy and further afield.
International grape varieties grown here include Cabernet Sauvignon, Merlot, Syrah, Grenache, Sauvignon Blanc, Chardonnay, Carignan, Chenin Blanc and Moscato. Then there are the indigenous varieties, Gellewza and Ghirghentina, which are producing some excellent wines of distinct body and flavour.
Grapes grown in Malta's hot and humid climate ripen much quicker than their counterparts further north. Wineries are careful to grow varieties suited to the distinct limestone terroir. Soil samples are sent to leading European experts to assess which varieties will thrive here.
The efforts of the past couple of decades are reaping rewards for the local wine industry. Several local wines are found on UK supermarket shelves and deservedly so. Northern European markets are just beginning to discover the secret of Maltese wines.
If wine is your hobby, passion or favourite accompaniment to a sociable meal, the Maltese Islands have plenty to offer.
Tours and Tasting
The main wineries organise guided tours and tastings. Depending on the season, tours cover the entire production from the initial fermentation through to the ageing process. They also include wine history museums and opportunities to taste and buy a variety of vintages. Wine-tasting and vineyard tours are also organised by specialised local agents such as Merill Eco Tours.