Home / en / Attraction / Ghar Lapsi
Ghar Lapsi
Nestled below the dramatic Dingli Cliffs, not far from the village of Siġgiewi, Għar Lapsi is a stunning naturally formed swimming pool, and a beloved swimspot among locals. Famous for its 40 metre cave and shimmering turquoise waters, the cove also boasts breathtaking views of the island of Filfla.
With a name translating to Cave of the Ascension, this blissfully secluded bay was named after a shrine dedicated to Jesus' famous ascent into Heaven situated within its caves.
Sheltered by the surrounding cliffs, its calm waters are excellent for swimming and snorkeling. With a reef bursting with sea life, and a network of intriguing caves, the beach is popular among divers too.
Whilst its surrounding rugged terrain is ideal for breathtaking countryside hikes at any time of year, the beach's smooth flat rocks are the perfect place to sunbathe, unwind or enjoy a spectacular Maltese sunset.
Well worth exploring at any time of year, a dip in Għar Lapsi is strongly recommended!
Amenities

Outdoor Area

Public Transportation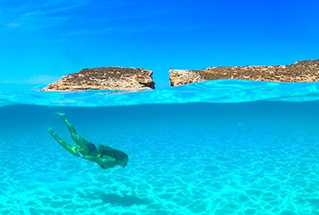 Looking for beaches and crystal-clear blue Mediterranean water? Malta is the answer.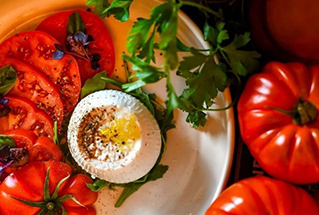 Outstanding restaurants and spectacular local produce make Malta a foodie's Heaven.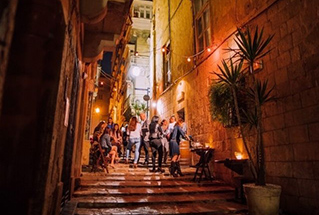 Festivals, theatre, clubs, bars and more. No two nights are the same in Malta!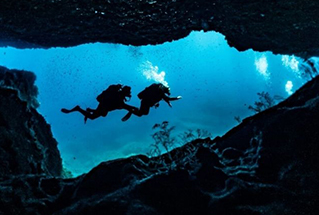 With over 120 captivating dive sites and great visibility, Malta is a diver's dream.