Home / en / Attraction / Kalanka Bay
Kalanka Bay
Situated within the parameters of Marsaxlokk, tucked into Malta's South coast, breathtaking Kalanka Bay is one of Malta's seaside gems. Blissfully unspoilt, the beach is known for its smooth flat rocks, picturesque views, and exhilaratingly sheer drops into the sea.
With deep crystal clear waters abounding with marine life, Kalanka Bay is ideal for swimming, snorkelling, and exhilarating plunges into the sea, whilst its smooth flat rocks are the perfect spot for sunbathing, picnicking or simply watching the sunrise.
Steeped in history, the bay is home to the magnificent Il-Kalanka Lighthouse and is not far from the unique Il-Kalanka tal-Gidien Saltpans.
Delightfully uncrowded, the beach offers a taste of seaside tranquility at its best, and is certainly worth a visit!
Amenities

Outdoor Area

Parking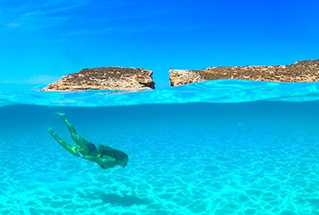 Looking for beaches and crystal-clear blue Mediterranean water? Malta is the answer.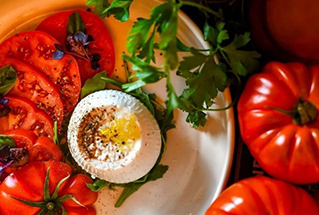 Outstanding restaurants and spectacular local produce make Malta a foodie's Heaven.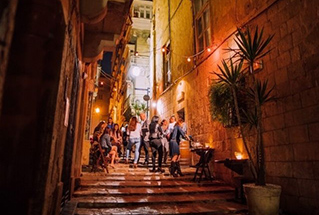 Festivals, theatre, clubs, bars and more. No two nights are the same in Malta!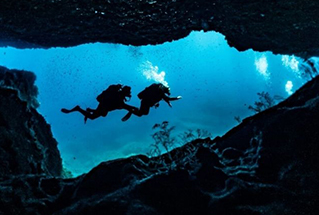 With over 120 captivating dive sites and great visibility, Malta is a diver's dream.