Home / en / Attraction / Calypso's Cave
Calypso's Cave
In the Region of Xagħra, on the Island of Gozo, hides a magical viewpoint over Ramla Bay. A cave in the renowned beach's cliffs offers the perfect opportunity to enjoy the sunset or marvel at the blue sea. The unparalleled beauty of the site will make you want to come back time and time again.
These caves overlook the exceptionally breathtaking views of Gozo. Many folks believe this is the cave that Homer refers to in The Odyssey.
Just like the nymph Calypso kept Odysseus prisoner for seven years, so does Calypso's Cave enraptures its visitors to stay enjoying the landscape. The stunning spot gives a one-of-a-kind, scenic view over the red sands of Ramla l-Ħamra in Gozo. If you peer down carefully, you will see the ruins of an 18th-century fortification built by the Knights of Malta. Stepping down the staircase carved into the rock feels like entering a fantastical world. Besides, the view over the bay can convince anyone that they are staring directly at a postcard. A magical spot for photography enthusiasts or Nature lovers. Bring a chair and you will have first-class seating for the most stunning sunset.
For the ultimate experience, make sure to pack your swimmers and a few snacks.
Amenities

Outdoor Area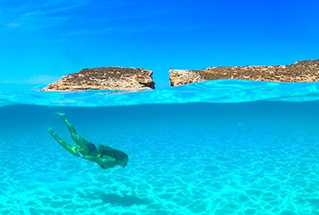 Looking for beaches and crystal-clear blue Mediterranean water? Malta is the answer.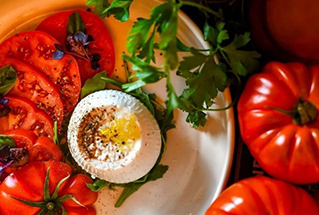 Outstanding restaurants and spectacular local produce make Malta a foodie's Heaven.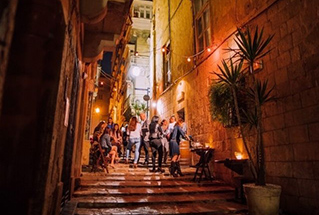 Festivals, theatre, clubs, bars and more. No two nights are the same in Malta!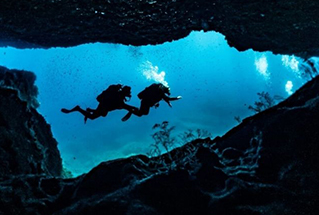 With over 120 captivating dive sites and great visibility, Malta is a diver's dream.