Home / en / Attraction / Mġarr ix-Xini
Mġarr ix-Xini
Up for a plunge into paradise? With clear turquoise waters, soft pebbly sand, and awesome views, Gozo's picturesque Mġarr-ix-Xini certainly comes close. Though a popular swimming and diving spot, it's setting within a steep-sided valley makes it one of Malta's most secluded beaches, and the ideal place to relax!
A delightful pebbly beach flanked by steep rock on either side, access to the sea is easy in this gem of bay. And when you do take the plunge, you won't be disappointed, as its blue waters, bursting with marine life offer ideal conditions for snorkeling, diving, and photography.
Not just stunning but steeped in history too, the bay was used by the Knights of Malta as a hiding spot during the Siege of Malta, and today remains guarded by a splendid sixteenth-century watchtower, built to protect the Island from the Turks.
Despite receiving recognition as the backdrop for the film By the Sea, the beach has not lost its blissful tranquility and is the ideal place to while away a lazy Gozitan afternoon!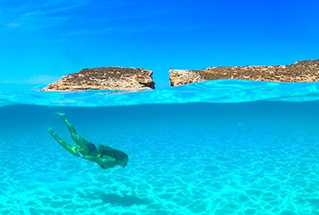 Looking for beaches and crystal-clear blue Mediterranean water? Malta is the answer.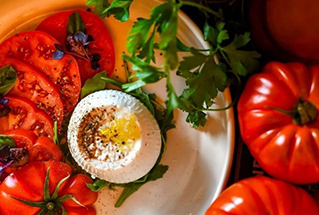 Outstanding restaurants and spectacular local produce make Malta a foodie's Heaven.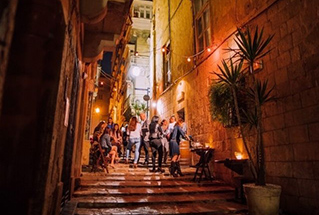 Festivals, theatre, clubs, bars and more. No two nights are the same in Malta!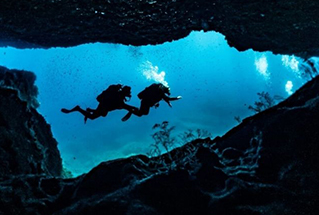 With over 120 captivating dive sites and great visibility, Malta is a diver's dream.