Best Things to do on Gozo Island
Posted on: 24-05-2021
Gozo, an experience that lasts a day, a week, a lifetime!
Gozo Island is the perfect Gateway! Full of history, coastlines, and views, this little island really has a bit of everything!
Make sure to pack for every eventuality, walking, swimming, and sightseeing. Remember not to forget your camera, as well as plenty of suncream in summer. Summer in Malta really doesn't disappoint weather-wise so be prepared for some scorching days and incredible sunsets daily.
Read on to find out how to get to Gozo, the best things to do on Gozo Island, and anything not to miss! if you haven't considered going to visit Gozo for a few days, go for it! Or if your only option is just staying a night, do it! You will most definitely want to spend more time here once you arrive and won't want to take the ferry back so soon.
How to get to Gozo
Head to Ċirkewwa ferry terminal and hop on a ferry over to Gozo for the day. The very terminal is on the northernmost tip of Malta. From Valletta it is around a 40 minute drive, so make sure to factor in driving across the whole island. Get the earliest ferry possible to give you the most time to spend exploring Gozo, and to miss any rush hour if you are travelling during the week. The ferries go quite frequently, but at the weekend they are every 45 minutes so it's worth checking the times before you arrive to avoid having to wait.
How to get around Gozo?
You can either take the ferry on foot and explore Gozo by bus, or take your car. The easiest way to see as much as possible is to take your own car. Hiring a car is super easy, and remember in Malta they drive on the left, like in the UK! Most people in Malta also speak English, so if you do get lost, there will be plenty of people happy to help. The Maltese really are a friendly nation!
Where to start on your Gozo island day trip?
A short 15-minute drive from the harbour will take you right to Victoria. This is the capital of Gozo island and is famous for its medieval citadel. Victoria, like most of Malta, is full of beautiful old buildings and plenty of great photo spots. You could just wander around and see what you stumble upon to find some hidden gems. However, below are some spots not to be missed. Also, Victoria is also called Rabat, so you don't get confused. Just like the Three Cities in Valletta, Malta clearly likes to keep you on your toes with places having two names!
The Citadel
This incredible spot dates back to 1500BC! It sits high on top of a hill, which was of course a perfect vantage point back in the day. Now it boasts the BEST views, but prepared for a bit of wind… it gets gusty up there so long hair will be blocking your view! A hairband will be needed and hold on to your hats. Take your time wandering around and taking in all the history and just imagine what it would have been like all those years ago.
Cathedral of the Assumption
This is one of the most photogenic spots in the Citadel, apart from the viewpoint of course. This is a stunning cathedral with a huge courtyard. A great spot for photos is to follow the walkway around to the other side of the courtyard, to give you a full view of the cathedral. Midday is a great time for photos as there won't be many shadows, although the light will be harsh in summer!
Head to the Viewpoint
Once you have finished wandering around the Citadel, walk up to the viewpoint. From here you can see right across Gozo, it really is impressive. It is free to walk around the citadel, as is the viewpoint!
Wander through the square at St George's Basilica
After visiting the Citadel, head back down to the centre of Victoria to have a look around. St George's Basilica is surrounded by lovely cafes and restaurants to stop off for refreshment. Nearby you will also find the Il-Ħagar Gozo museum if you still haven't had enough of history in the Citadel. Malta really is a history lovers paradise!
Best things to do on Gozo - Nature!
Being an island, Gozo has no end to beautiful rugged coastlines. Natural beauty is not hard to find and here are some of the best spots below! Top tip: head to Dwejra Bay for sunset! There are plenty of places to go for a swim, and even a cave to explore.
Il-Mixta Cave
This incredible cave is set high up in the cliffs above Ramla Bay. It boasts incredible views over the entire bay and is definitely worth a visit. Escape some of the midday sun and just soak in the views here. There is a small parking lot and no signs to the cave, but just follow the little path and you'll be there in no time. Little tip: Don't bring a big bag as the entrance to the cave is fairly narrow.
Ramla Bay
This is a huge sandy beach, and quite rightly one of the most popular! You could easily spend the whole day here, or come down for a dip to cool down during a busy day sightseeing.
Wied il-Ghasri
Another great swimming spot, but MUCH smaller is this little inland river leading to a tiny beach. It is essentially a huge gorge in the cliffs where the water flows from the sea. At the end of this river is the tiny beach. Marvel at it from above, or head down for a quick dip. Bear in mind there are quite a few steps!
Wied Il-Mielaħ
This inland river also comes with an impressive rock formation. Also known as Malta's other 'Azure Window'. Unfortunately, the original Azure Window collapsed in 2017, but this is a strong competitor!
Marsalforn Salt Pans
The coast in Gozo is covered in salt pans. These are situated right by the edges of the cliffs, allowing the waves to crash up over the cliffs and deposit the salty water right into the salt pans. This is also not the only place to see salt pans, you can also see them at Dwejra Bay and Xwejni Bay. There will be times when the salt is being harvested so it may look a bit different, but always interesting to see.
Dwejra Bay
The perfect sunset spot! Dwejra Bay is a gorgeous bay to unwind and watch the sun go down. There is no beach as such, as it is a rocky coastline with big cliffs. However, it is still a popular swimming spot. For those not so brave to jump into the sea here, there is a small inland sea just behind Dwejra Bay. Here you will also find lots of lovely colourful doors and some impressive cliffs. Not only are there amazing cliffs, but there is also a 65 metre tunnel through the cliffs that goes all the way out to sea! This makes it a great diving site. If you are a keen diver, this spot will not disappoint. You may even see a Moray or Conger eel.
Best things to do on Gozo - History, and churches
As with the whole of Malta, no town or village is complete without an impressive church or cathedral. The churches on Gozo island certainly don't disappoint.
Ta' Pinu Basilica
One of the most beautiful structures! This Basilica stands alone, surrounded by only fields all around. Beautiful inside and out, sunset is a great time for photos as the basilica is illuminated all around due to the vast space surrounding it. Ta' Pinu really is an incredible piece of architecture with a rich history.
Kapella Sant'Anna
A fraction of the size of Ta' Pinu, Kapella Sant' Anna is a tiny little chapel set on Dwejra Bay. This is one of the newer chapels to be built on Gozo island.
Ta' Kola Windmill
This windmill dates back to 1725 and is an impressive structure towering over the buildings nearby. There is now a museum inside to walk you through the history of the mill. Be sure to get a photo outside with the lovely flowers too!
The

Ġ

gantija Temples
Just down the road from the Ta' Kola Windmill, you will find some of the oldest structures in Malta. The Ġgantija Temples date back to 3600 BC and are recognised by UNESCO as some of the oldest buildings in the world. Be sure to check the opening times and get ready to immerse yourself in the rich Maltese history. If that wasn't enough, there are also some amazing views from the temples, so get your camera ready!
Rotunda of Xewkija
Xewkija is the 4th largest village in Gozo, and also the oldest. The Rotunda towers over all the other buildings, making it an impressive structure to visit. The Rotunda is Gozo's largest church and can be seen from the viewpoint in the Citadel. There are also beautiful views of the Rotunda from the surrounding countryside, so you won't miss it.
What other islands not to miss during your holiday to Malta?
There is a ferry that goes directly from Gozo to the beautiful island of Comino. Otherwise, be sure to add a day on Comino to your Malta itinerary. Comino is a tiny island in comparison to Gozo, but perfect for a day full of swimming. Also, you will not want to miss the famous blue lagoon!
Comino Island
Hop on the ferry to Comino as early as you can to beat the crowds! This is quite rightly a very popular spot, the water is unbelievably blue and clear. The boats that go to Comino are fairly small so make sure you have plenty of time in case you arrive and the boats are full. Once you arrive, head to the right, past a small beach, and set yourself up on the rocky coast right by the blue lagoon. Once you have spent enough time swimming here and it gets busier, head to one of the other beaches on the island!
Those are just some of the best things to do on Gozo island, with a little taster of Comino island too! Remember to start your day early on the ferry from Malta, and take a car if you can. Head straight to Victoria, the capital of Gozo, and wander around the Citadel. Grab a bite to eat and continue to explore all this incredible island has to offer. Transport yourself back in time at one of the many historical sites, or simply relax on the beautiful beaches and watch the sunset at Dwejra Bay. Whatever you decide to do, you won't regret visiting this stunning island!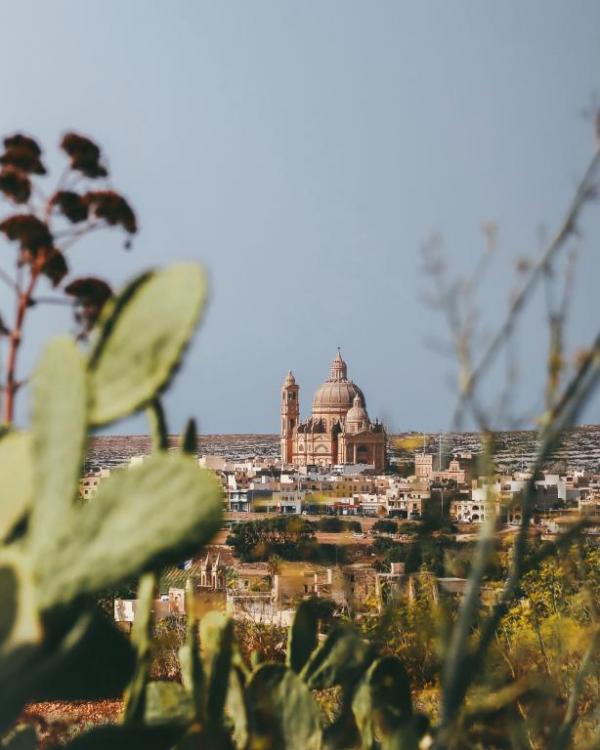 The Malta Tourism Authority assumes no liability for any third party activities featured on its website, and is not responsible for any acts or omissions of the parties listed herein. Any third party's activities are subject to their own individual business terms and conditions. Please contact the organiser of such activities directly for any inquiries. Furthermore, the Malta Tourism Authority assumes no liability for any permits, safety, security and insurance of any activity, whether taking place in a private or public location, that is listed on its website.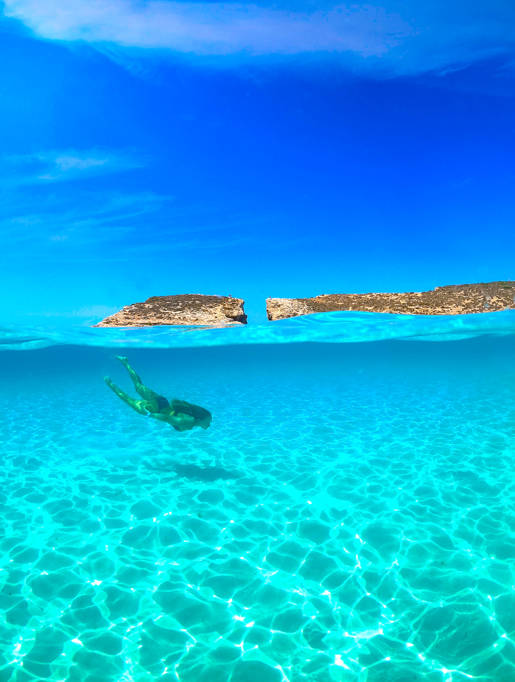 Looking for beaches and crystal-clear blue Mediterranean water? Malta is the answer.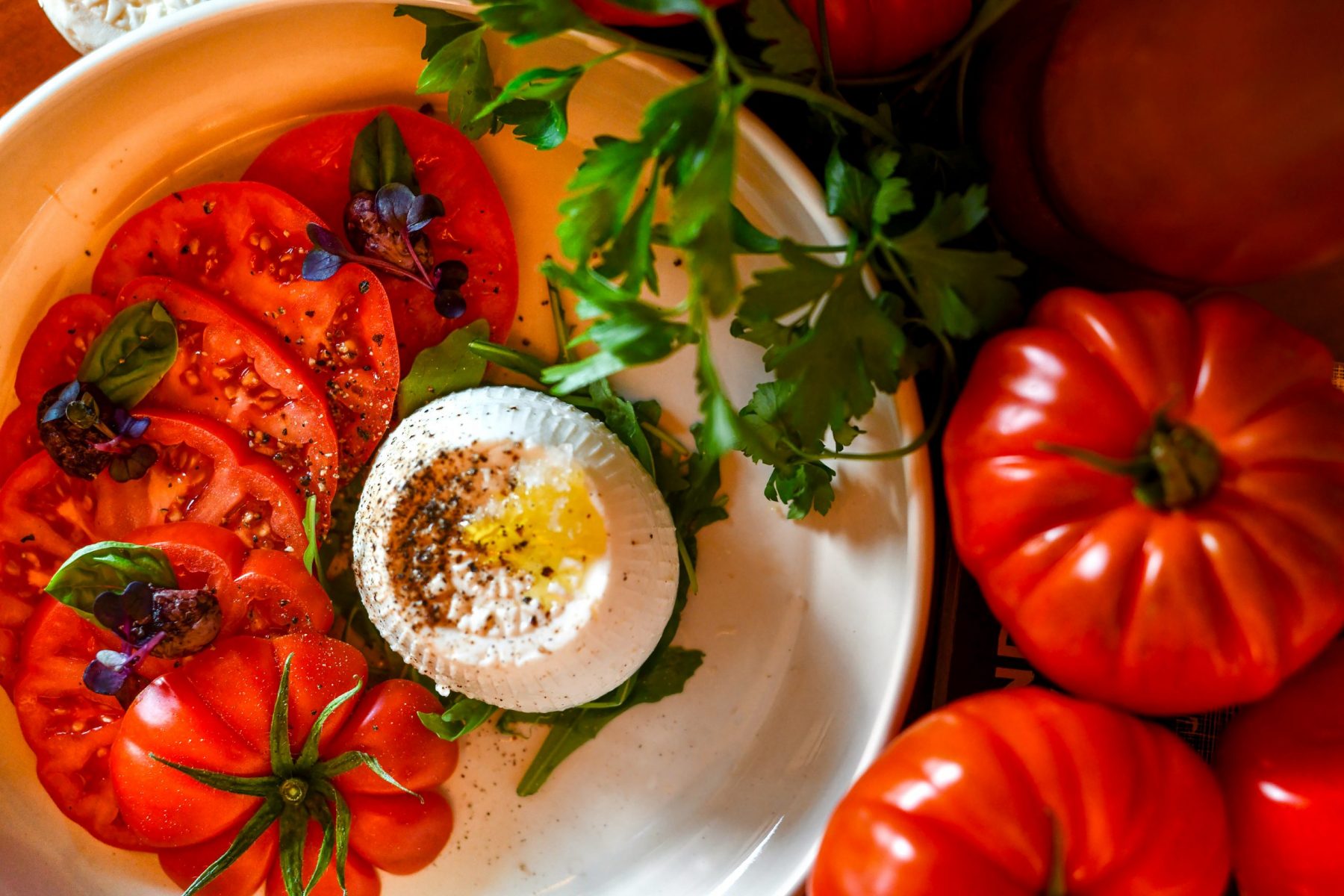 Outstanding restaurants and spectacular local produce make Malta a foodie's Heaven.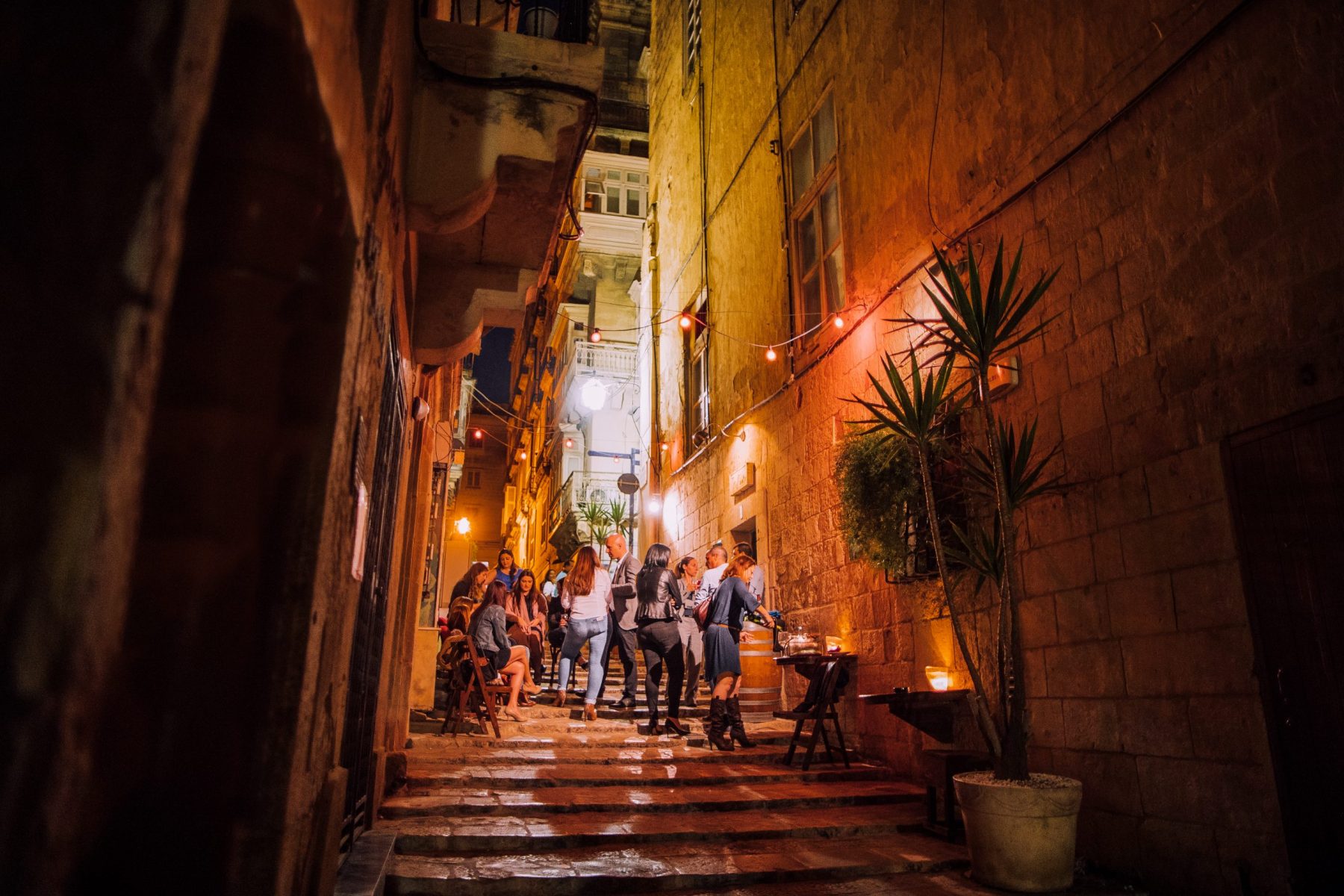 Festivals, theatre, clubs, bars and more. No two nights are the same in Malta!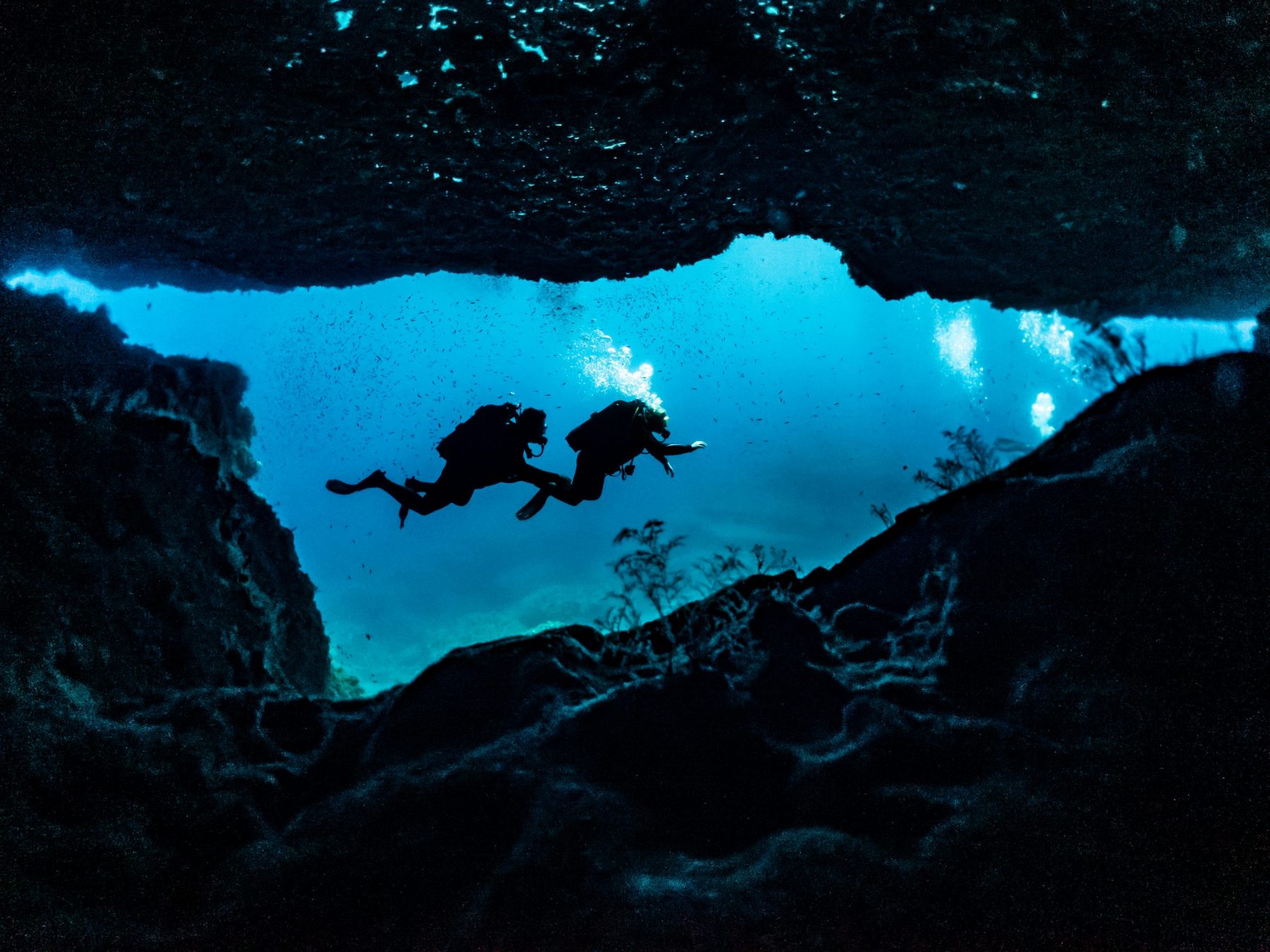 With over 120 captivating dive sites and great visibility, Malta is a diver's dream.