Best things to do in Malta in One Week!
Posted on: 24-05-2021
One week is the perfect amount of time for a trip to Malta! Below you will find a day-by-day Malta itinerary featuring the best things to do in Malta! If you are lucky enough to have more time, give yourself a few extra days chilling at the beach if that is what you like, or spend a day diving or even spend the night on Gozo island! This itinerary also features instagrammable places in Malta, so if you are into photography then you won't want to miss these spots. Always remember to have a camera at the ready. Now for the food - Malta has DELICIOUS food so get ready to never go hungry. If you do find yourself peckish, there is always somewhere selling 'Pastizzi' which is famous street food so make sure you don't leave Malta without having tried one of these!
How to get around?
The easiest way to get around Malta, and to do everything on this itinerary is to hire a car. However, if you don't have a car, make sure to purchase a bus ticket for the week and make the most of it!
One week in Malta is the perfect amount of time to visit all of the places below, try lots of delicious Maltese cuisine, and spend some time relaxing on the beautiful beaches of Malta.
Day 1 - Exploring the Capital of Malta
Valletta and the Three Cities
Valletta is the capital of Malta and is not to be missed during your stay in Malta. Did you know that it is Europe's smallest capital?! It is a UNESCO world heritage site full of lovely little narrow streets, sea views and history. With all the restaurants and bars, there is plenty to do in Valletta so be sure to spend a whole day here. The three cities are called Vittoriosa, Senglea and Cospicua. Just to confuse you, they are also known by other names too! Cospicua is also known as Bormla, Senglea is also known as L-Isla and Vittoriosa is known as Il-Birgu. The best way to get from Valletta to these cities is by traditional boat from the harbour.
Best things to do in Valletta
Start at the beautiful Triton fountain just before the 'City Gate'. This is also where the bus station is if you are coming by bus. From here you will walk past some rare new architecture which is the New Parliament House. It is rare as most of Valletta's stunning buildings date back to the 1570s. Here you can choose to walk up the steps to the right of the Parliament building and up towards to Barrakka Gardens or keep walking straight through Valletta's beautiful centre. You can easily have no plan in Valletta and just walk around and see what you stumble upon. Below are a few places to save on the map!
Upper Barrakka Gardens
With views over the grand harbour, you really cannot miss a visit here! These gardens date back to 1661 and really do have some incredible views. If you come at the right time, you will also witness the gun salutes, as there are an impressive number of canons here. There is a small cafe in the gardens for a quick bite to eat or alternatively, just before you reach the gardens is the Cafe Castille. This cafe is the perfect place to sit and bask in the sun while watching the hustle and bustle around!
St Johns Co-Cathedral
An elaborate cathedral in the middle of Valletta. St Johns Co-Cathedral costs €15 for an adult and includes a hand held audio guide. The Baroque architecture is so intricate, art lovers will find themselves in heaven.
Fort St Elmo
At the very tip of Valletta, you will get to Fort St Elmo. Here you will find the National War Museum.
Where to eat in Valletta?
In Valletta there are impressive Cafes, one of which is 175 years old! You can enjoy breakfast, lunch, dinner, and even a quick snack. Definitely sit down and enjoy some lunch if you can in this beautiful place!
How to get to the Three Cities?
By Boat
Take a traditional Maltese boat over to Senglea and start exploring! Top things not to miss in Senglea are the Gardjola Gardens, the historical Main Gate, Fort St Michael and St Julians Church.
In Vittoriosa, be sure to explore Fort St Angelo, St Lawrence's Church, and the Notre Dame Gate.
Cospicua lies just behind the other two of the Three Cities. Make sure to stop at the Church of Our Lady of the Immaculate Conception and the Church of St Paul.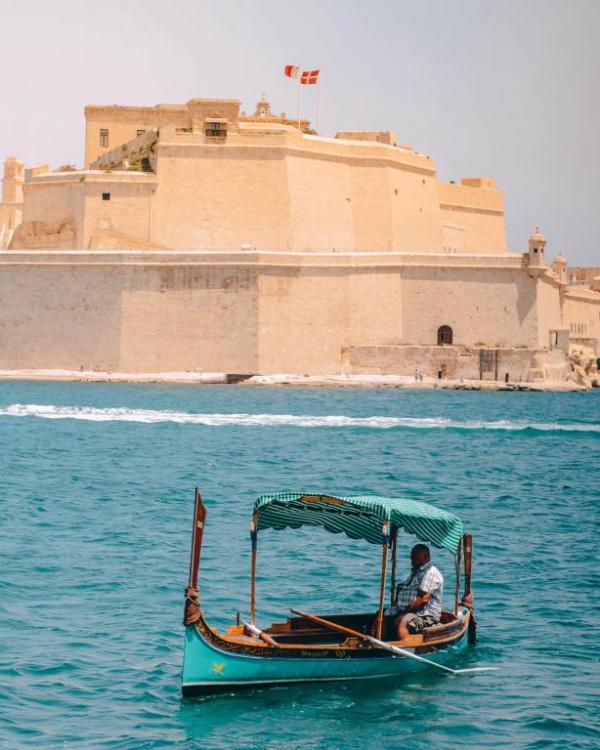 Day 2 - Wander around Mdina, The Silent City
Mdina is one of the most photogenic places in Malta! It is pedestrian only and there is a parking lot just outside. Mdina is very small so a car will not be necessary. The town lies on top of a hill and is surrounded by walls, hence how it got its name, the Silent City. Wander the narrow streets and take in all Mdina has to offer. Once you have taken all the photos possible, go for lunch at the restaurant with the best view - Fontanella Tea Garden. If you haven't already, here you can try a Pastizzi!
The most instagrammable spot in Mdina!
Mdina is very small so it won't be hard to stumble upon this beautiful door. However, a little hint is that it is right near the end of Mdina.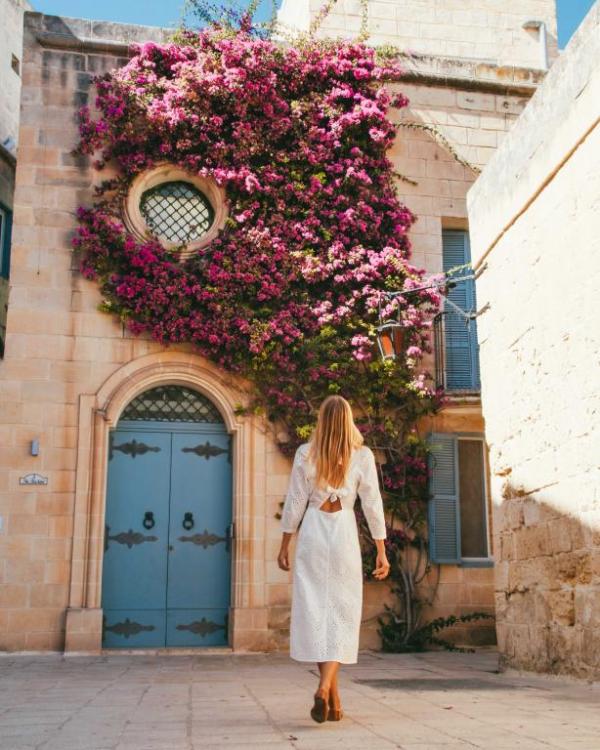 Day 3 - Spend the day on Gozo Island
This beautiful island is full of hidden gems, beaches, caves and historical sites. It takes around 30 minutes to get from Malta to Gozo island and you can even take your car on the ferry over. The easiest way to get around Gozo is by car, to give you the freedom to stay in places as long as you wish. However, there are great bus routes for those without a car!
What to do on Gozo Island?
Wander around Victoria
This is the capital city of Gozo island and is home to a medieval citadel. Here you can climb right to the top for some incredible views but be ready for serious gusts of wind! The citadel is full of beautiful buildings and architecture, it is a good idea to have your camera at the ready. Stop at the Cathedral of the Assumption, and walk right up to the main viewpoint.
Things to remember: Victoria is also known as Rabat!
Things to do on Gozo Island: History
Ta' Pinu Basilica
This Basilica is just stunning at sunset. Head here as your last stop before you leave the island, or stay the night on Gozo if you can!
The

Ġ

gantija Temples
These temples are some of the oldest structures in the world! Well worth a visit if you enjoy history.
Ta' Kola Windmill
A lovely photo spot but also a museum. As with a lot of places in Malta, this windmill has its own extensive history, which you can learn about on a guided tour.
The best beaches and nature on Gozo Island
Il-Mixta Cave
Right above Ramla Bay you will find an incredible cave overlooking the beach and sea. Il-Mixta cave truly is a hidden gem of Gozo. The cave is a great place to watch the sunset, or to escape the sun for some shade! There is a small parking area and a path leading to the cave, it isn't signposted but it's not too hard to find.
Wied il-Ghasri
Get here early if you can as it can get busy! The beach here is very small but so lovely you really must stop by here. Wied il-Ghasri is a thin long channel from the sea, creating a small swimming spot and the tiny beach is just at the end.
Dwejra Bay
Another incredible sunset spot! It will be hard to choose where to watch the sunset, hence why staying another night is recommended if possible. Dwejra Bay is home to a little inland sea where you will find lots of lovely colourful doors. On the other side of the inland lake, there is a stunning small church and sunset views!
The Saltpans
Gozo island is home to many saltpans. These can be seen right along the coast and can be lovely colours. The seawater comes right up over the cliffs and fills the salt pans. It is amazing to see and a great place for a coastal walk.
Ramla Bay
This is the most popular beach on Gozo and for good reasons! This huge sandy beach is surrounded by nature and the sea is perfect for a swim.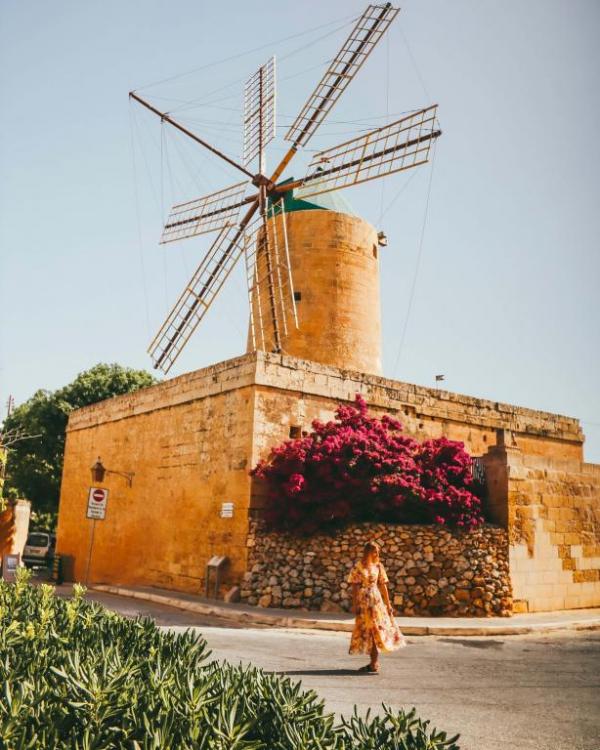 Day 4 - The best place to go for a swim… Comino!
Blue Lagoon - Comino
Have you ever seen SUCH clear and beautiful water?? Comino is home to the famous Blue Lagoon. Get here as early as possible to experience it before more people arrive. It is understandably a very popular spot. The island is small but feel free to try out some of the other beaches too! As you depart from the boat, there will be some food trucks, but the rest of the island is largely untouched. If you don't fancy walking, hop on a 4WD for a small price to further explore the island. Alternatively, hop on a boat for a tour of Comino from the water. If you fancy staying the night, there is one hotel and one campsite!
End the day with sunset at the Coral Lagoon
From Cirkewwa ferry terminal, it is just a short drive to the Coral Lagoon. This is a huge hole in the rock, where you can see the sea below. Perfect for kayaking, snorkeling, and diving!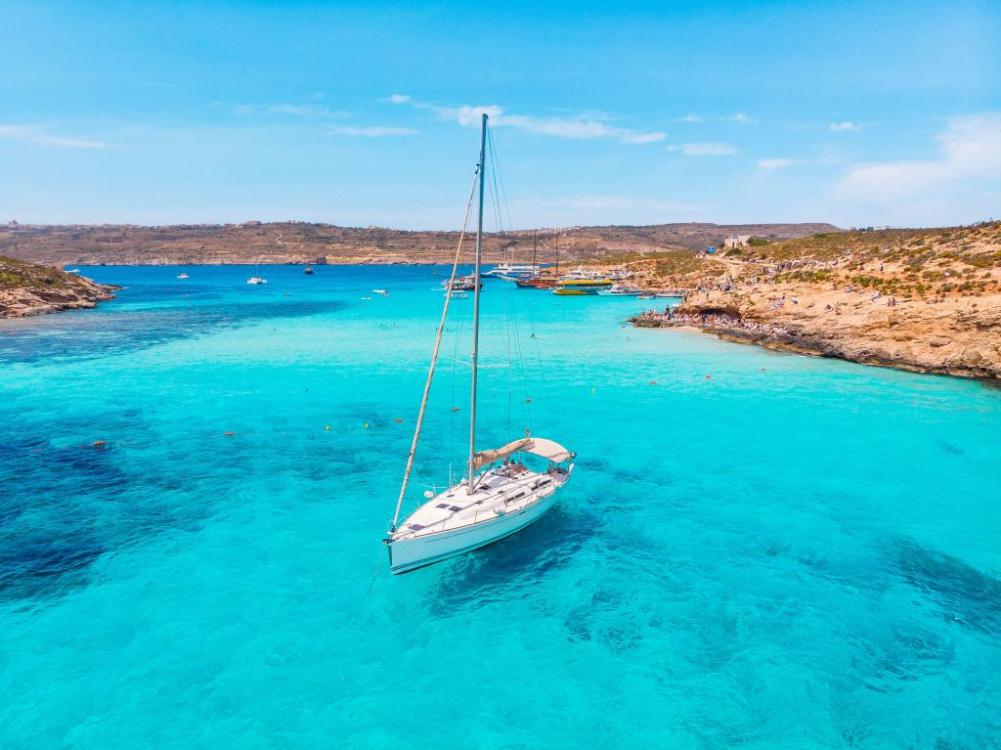 Day 5 - Photogenic spots and sunsets!
Popeye Village
Perfect for a family day out, the Popeye Village has plenty of interactive activities. If Popeye isn't your thing, stop off at the top of the rocks, where the bus also stops, for a photo of this iconic spot from above.
Sunset at Golden Bay
One of the most beautiful sunset spots in Malta, although there are so many! Golden Bay is a huge sandy beach where you will find restaurants nearby and a few hotels. Take a walk along the cliffs and find yourself a nice spot to sit and watch the sunset from above.
Day 6 - Sun, Sea, and History
Blue Grotto
The Blue Grotto is an amazing cave formed in the rock, which can be seen from above or by boat. It is most famous due to the beautiful colour of the water just by the grotto. The best time to visit is in the morning, also so that you can beat any crowds. At this time you will also see the watercolour the best, as the sun sets behind the grotto and will cause it to be in the shade.
Hagar Qim
This world heritage site is a temple complex from 3600-3200 BC. Malta really is a haven for all things history-related! Around sunset is a great time to visit as the sun is lower and lights up the temples.
Sunset at Dingli Cliffs
Just 15 minutes away from Hagar Qim, you will find the Dingli Cliffs. This is a long stretch of cliffs overlooking the sea, perfect to relax and watch the sunset before heading for dinner.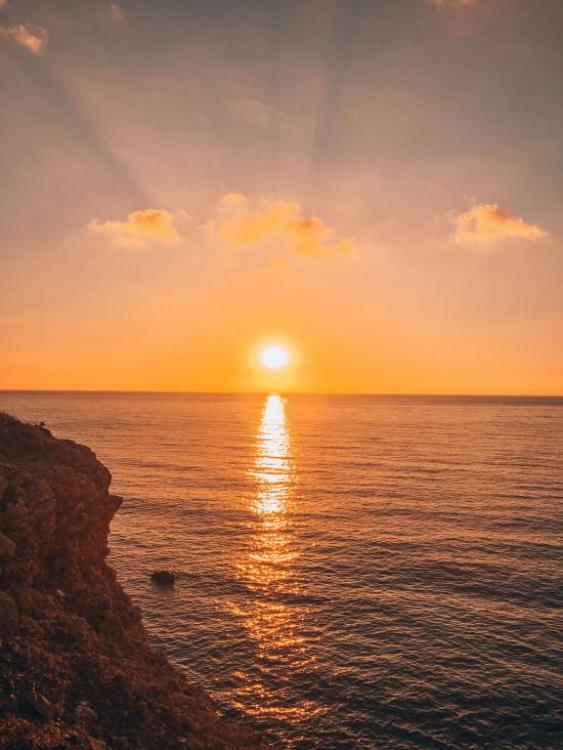 Day 7 - Time for some seafood and cliff jumping!
Marsaxlokk
No visit to Malta is complete without stopping by this beautiful fishing village! With colourful boats galore, you will want to spend a few hours wandering around here, and maybe even stop for some fresh seafood for lunch! You may even be lucky enough to come when there is an open-air market. As with many places in Malta, there is a beautiful church here to see and even a fort.
St Peters Pool
Just 10 minutes drive from Marsaxlokk, you will find St Peters Pool. The water here is stunning! It's a very popular spot and perfect for jumping right in.
Hope you have a wonderful stay in Malta! There are so many amazing things to do in Malta, so this is just a guide on some of the things not to be missed. Start with Valletta and remember to take a day trip to Gozo and to swim in the beautiful blue lagoon at Gozo. Try some pastizzi and stay for fresh seafood in Marsaxlokk. Always have a camera at the ready!
The Malta Tourism Authority assumes no liability for any third party activities featured on its website, and is not responsible for any acts or omissions of the parties listed herein. Any third party's activities are subject to their own individual business terms and conditions. Please contact the organiser of such activities directly for any inquiries. Furthermore, the Malta Tourism Authority assumes no liability for any permits, safety, security and insurance of any activity, whether taking place in a private or public location, that is listed on its website.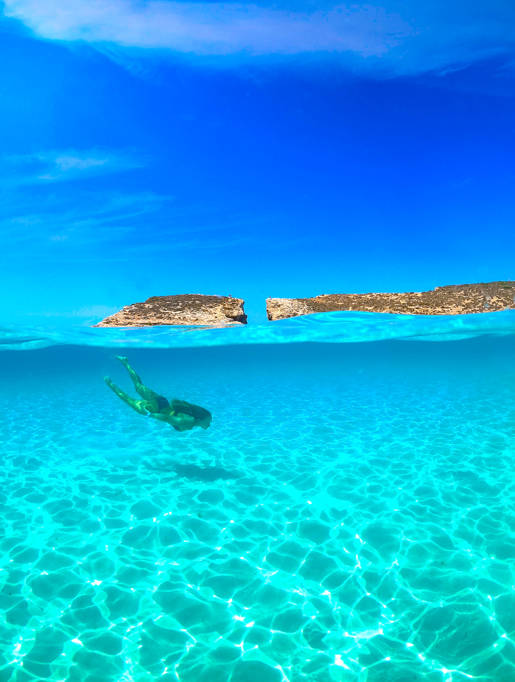 Looking for beaches and crystal-clear blue Mediterranean water? Malta is the answer.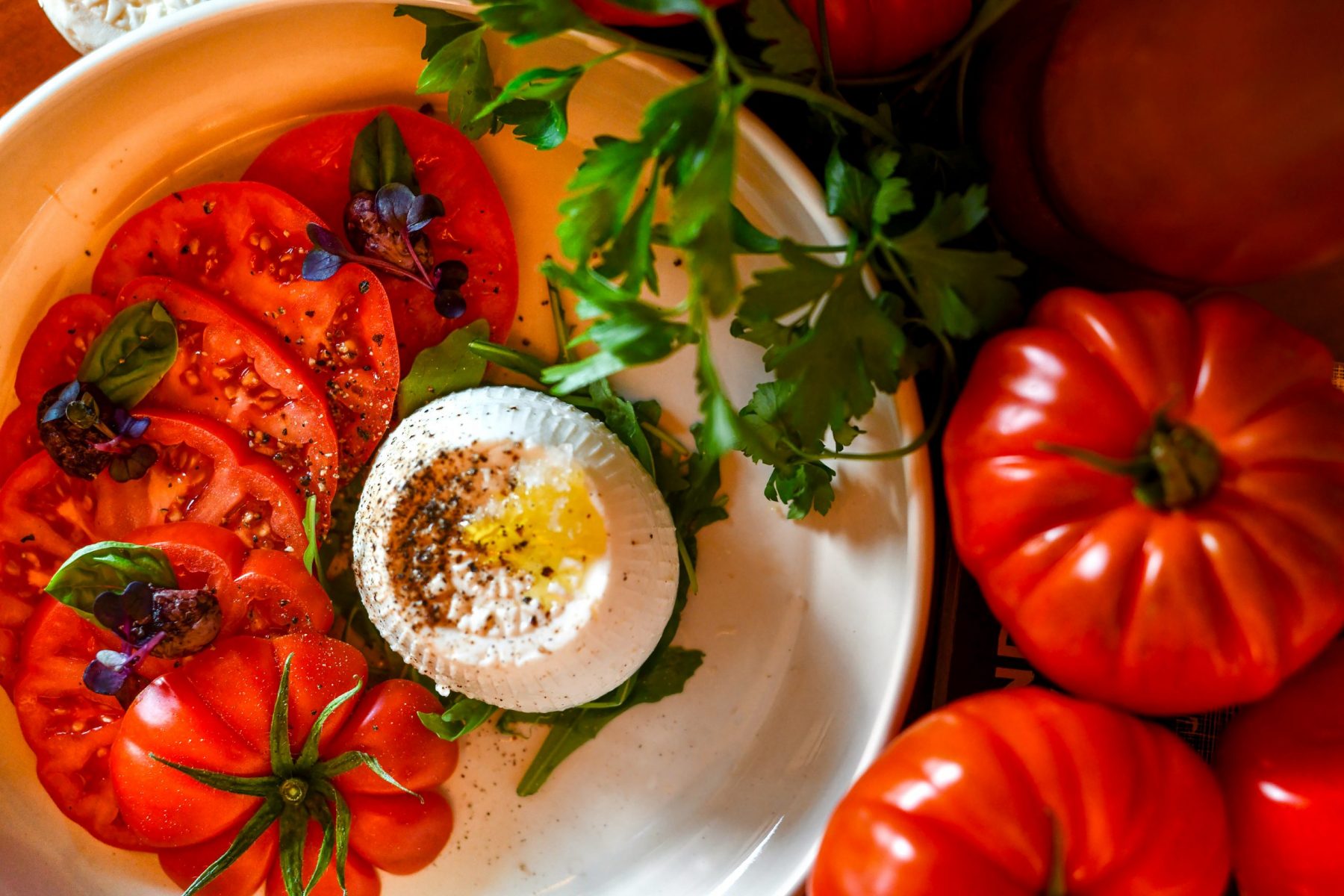 Outstanding restaurants and spectacular local produce make Malta a foodie's Heaven.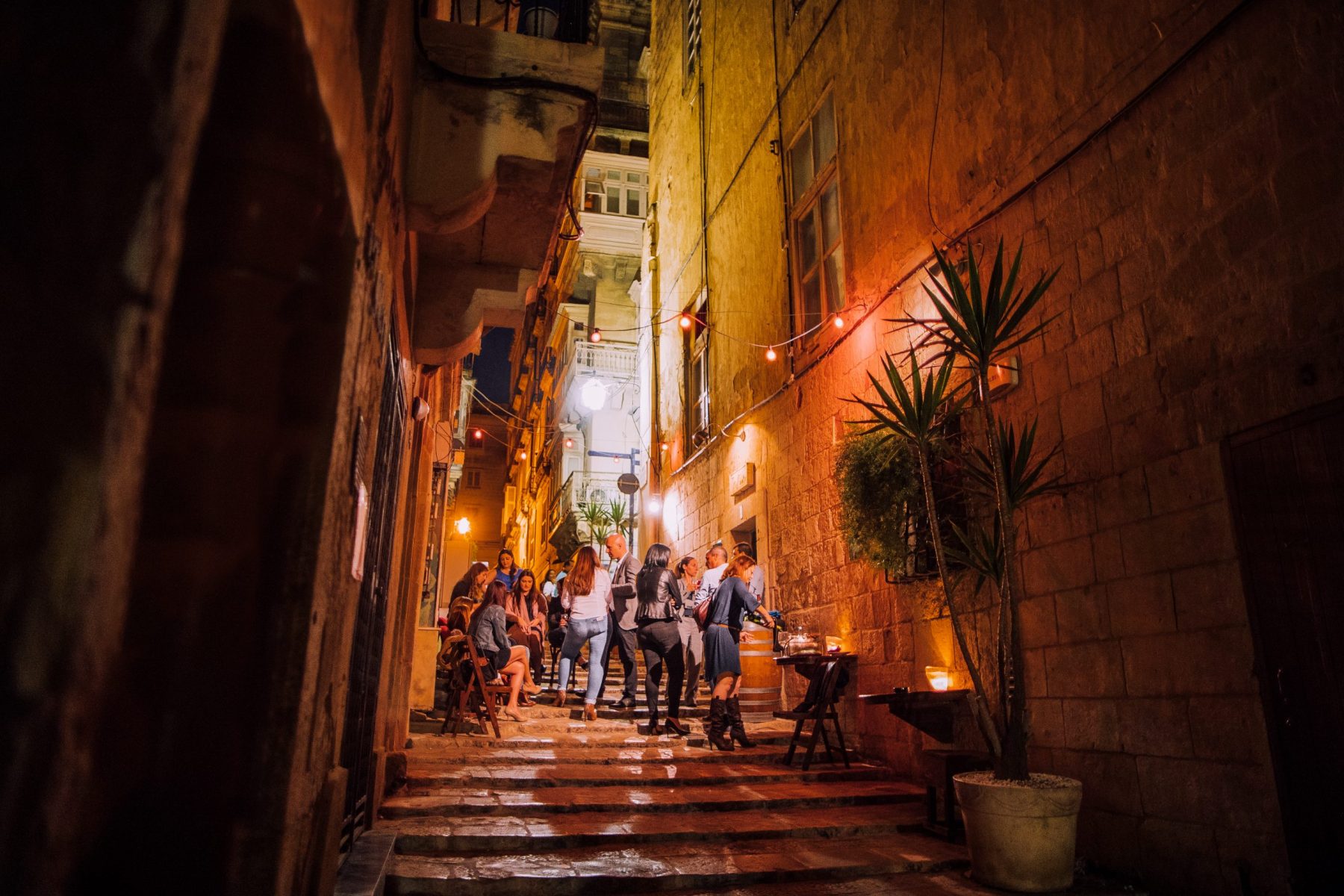 Festivals, theatre, clubs, bars and more. No two nights are the same in Malta!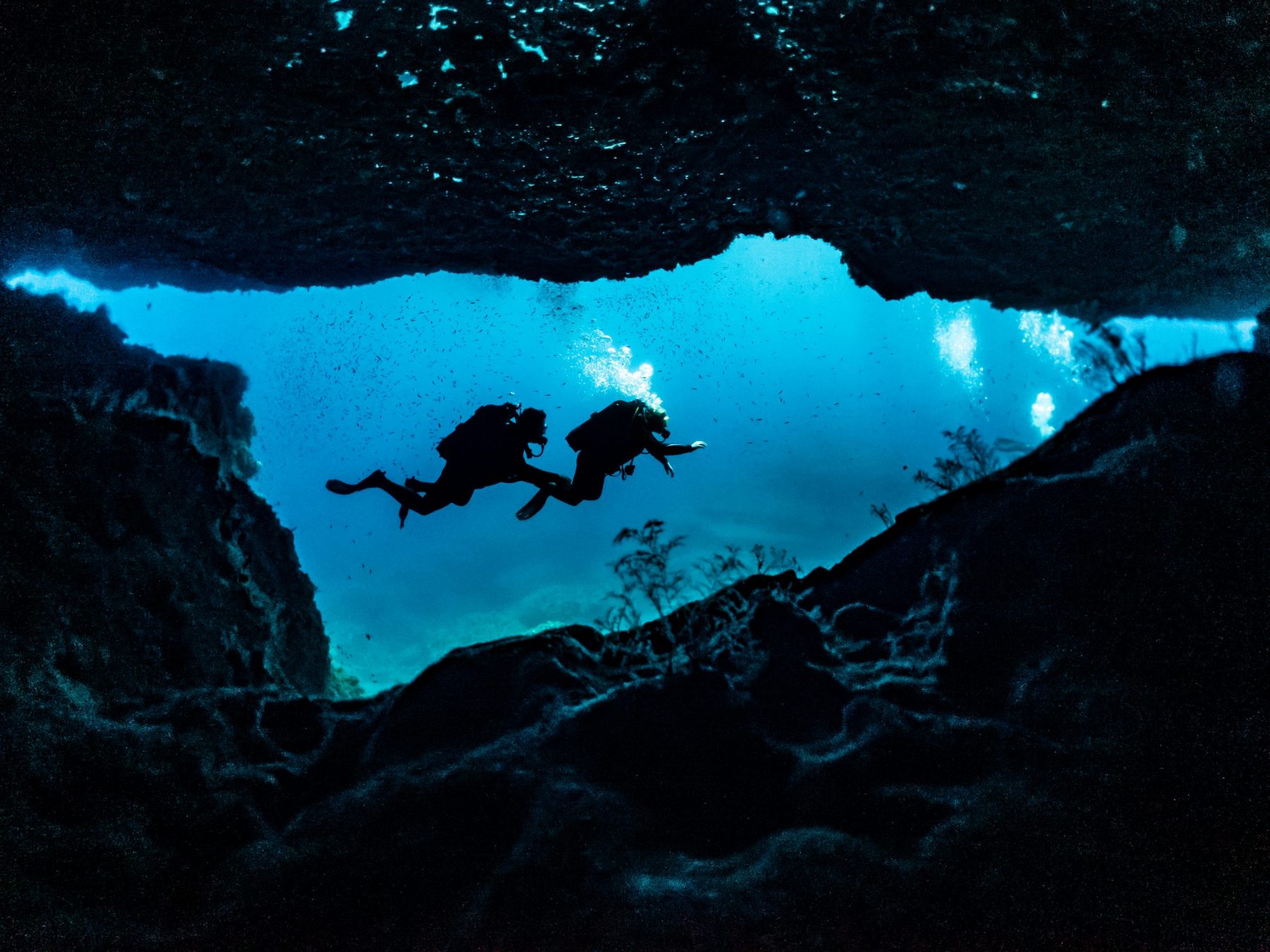 With over 120 captivating dive sites and great visibility, Malta is a diver's dream.