Home / en / Event / Pete Tong's Classics Live from Malta
Pete Tong's Classics Live from Malta
An iconic classical electronic music event; bold and brightly reimagined!
28 September 2021
From 08:00 pm to 11:59 pm
Fosos, Floriana, Malta
On the 28th September 2021, Revered DJ, broadcaster, and dance pioneer Pete Tong will be in Malta together with The Heritage Orchestra (HER_O) and conductor Jules Buckley, in a concert which will see some of the timeless classics making a well-deserved comeback.
Pete Tong Classics promises to be an iconic classical electronic music event which is inventively bold and brightly reimagined.
Three albums in with Classic House, Ibiza Classics and Chilled Classics, Tong and co are owning the dancefloor and the concert arena in a wholly fresh, forward-thinking way.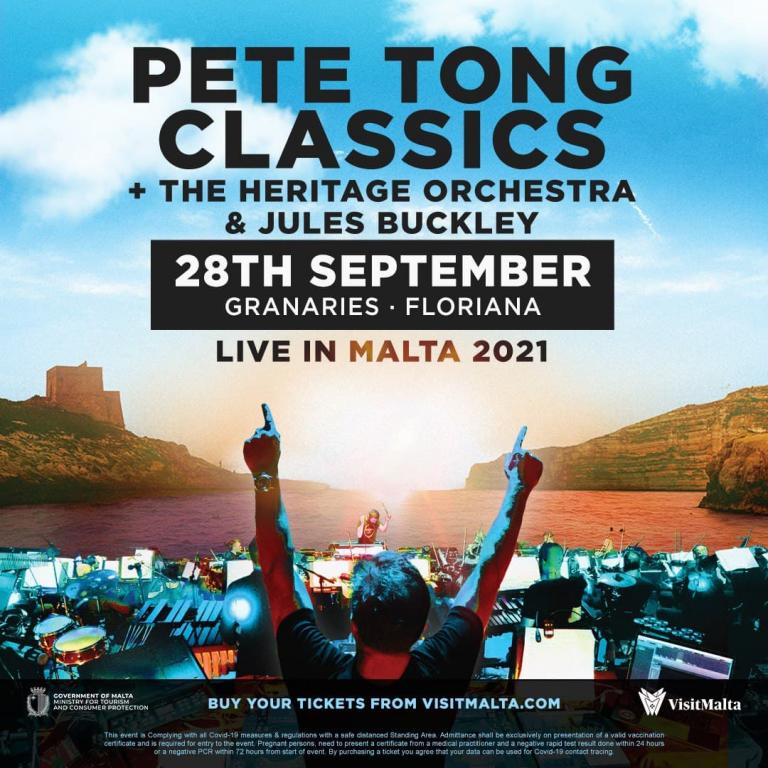 We are excited to announce that, following recent updates to standing event protocols, Pete Tong Classics + The Heritage Orchestra will now be organised as a controlled STANDING event!

The event will follow all the latest COVID-19 health and safety measures, and attendees will be grouped in bubbles of up to 100 with separate entrances, bars and amenities.

All tickets bought from today will be standing tickets. Existing ticketholders who do not wish to attend the event in a standing format can apply for a refund.
For refunds, kindly email [email protected] by no later than Wednesday 15th September 14:00hrs. No emails for refunds will be accepted after the allocated timeline.
From Thursday onwards, attendees will be issued with new standing tickets to replace their seated ones.
We look forward to welcoming you to a fantastic night together!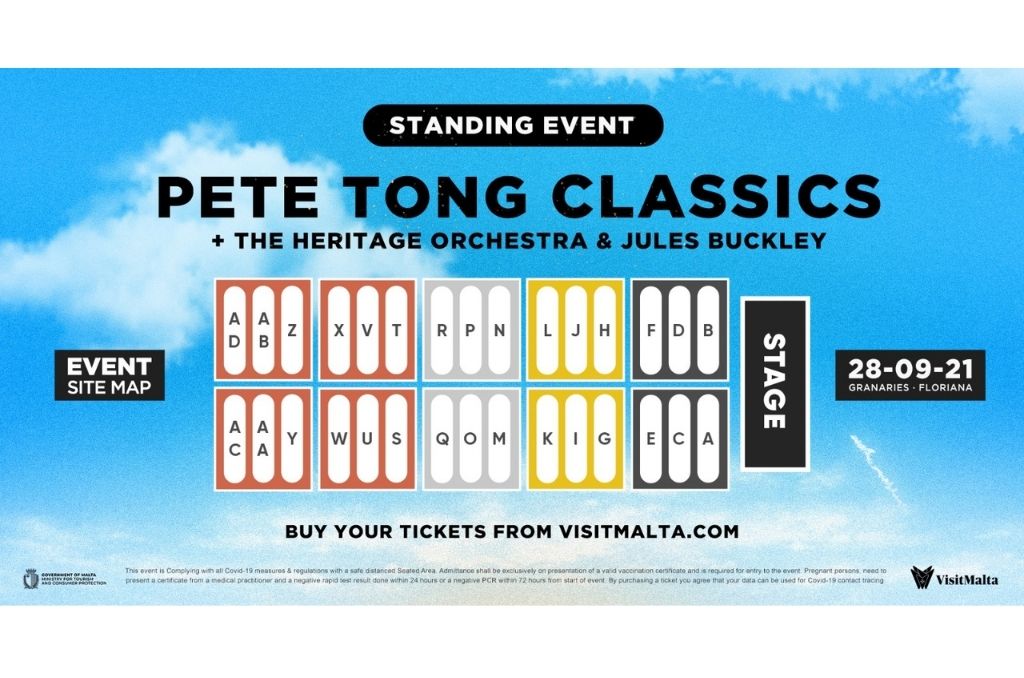 Amenities
No Pets

No Smoking

Outdoor Area

Shops within 1km

Toilet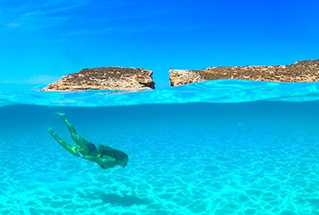 Looking for beaches and crystal-clear blue Mediterranean water? Malta is the answer.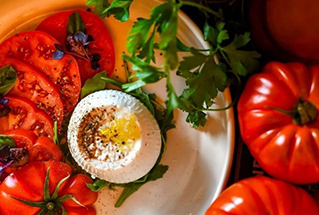 Outstanding restaurants and spectacular local produce make Malta a foodie's Heaven.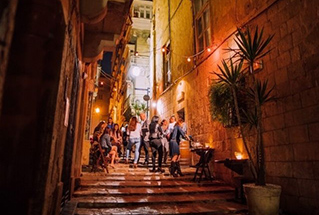 Festivals, theatre, clubs, bars and more. No two nights are the same in Malta!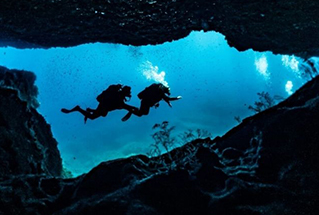 With over 120 captivating dive sites and great visibility, Malta is a diver's dream.