Festival de Jazz de Malta
El Festival de jazz de Malta tiene lugar cada año el tercer fin de semana de julio. Se trata de tres noches de jazz internacional con músicos de renombre internacional en un entorno único en el Mediterráneo. Sin duda alguna, el Festival de jazz de Malta, que se celebra bajo los bastiones de Valletta, ciudad del siglo XVI, y cerca de las aguas del Grand Harbour, tiene lugar en un ENTORNO ESPECTACULAR. El Ayuntamiento de Malta para la cultura y las artes es el que lo organiza.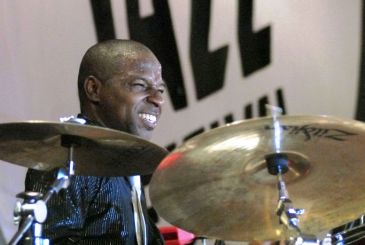 In the past, world famous artistes have performed to numerous crowd s under a summer star-lit sky during this festival. Such names as John Scofield, Al Di Meola, Chick Corea, Dee Dee Bridgewater, Cubanismo, Petrucciani, Betty Carter, Joe Zawinul etc have performed here. The beauty of the Grand Harbour by night is truly magical and tremendously evocative. One shall quote Mike Stern himself, who said while playing for his audience at this venue: 'I have never played in a postcard before'.
The festival takes place over three nights at Ta' Liesse in Valletta.
Entrance is at a nominal charge with concessions for students and elderly citizens, as well as block ticket offers.
For updates and more information, visit the Festival's website www.maltajazzfestival.org or contact:
Festivals Malta
Casa Scaglia, 16, Triq Mikiel Anton Vassalli, Valletta, Malta
Tel: 356 2339 7000
Email: [email protected]
Website: www.festivalsmalta.com