Religious Sites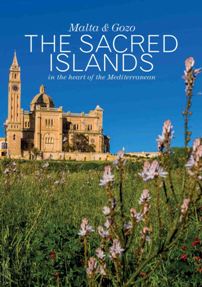 The Maltese are among the oldest Christian peoples in the world. St. Paul, shipwrecked as a captive en route to Rome in A.D. 60, brought the Christian faith to Malta. His steps can be retraced in the shrines, grottos and catacombs of Rabat and in the ancient capital, Mdina.
There are over 360 churches and chapels scattered throughout the islands. You can usually locate the centre of any town or village by driving towards the parish church which dominates the skyline, although many may have more than one large church and several chapels. You can't help but notice the islands' Baroque churches with their red or silver painted domes. They form an integral part of the landscape and are at the heart of Maltese social and cultural life.
Many of these buildings are veritable works of art. You will notice how local craftsmen and artisans adorned the inside and exteriors of churches and cathedrals with intricate decorations and stone sculptures depicting saints, angels and sacred symbols.
Perhaps most intriguing of all religious sites are the small, wayside chapels. Some are excavated in the rock; others cling to cliffs. All are places of quiet contemplation.
Download PILGRIMAGE TRAVEL ITINERARY <!–
// –>