Información sobre organización
Fortifications & Towers
FUERTE ST. ANGELO
Vittoriosa Waterfront, Vittoriosa, Malta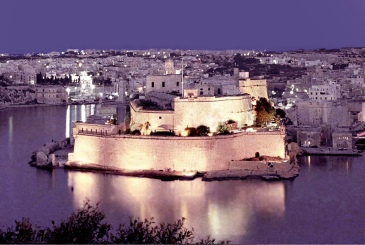 El Fuerte St. Angelo es la joya de la corona del patrimonio militar de las Islas Maltesas. Según la leyenda, el fuerte se alza en el lugar de un asentamiento romano fortificado.
Cuando los Caballeros llegaron a la isla en 1530, el fuerte se convirtió en la sede del Gran Maestre de la Orden. Los Caballeros desempeñaron un papel heroico en el Gran Asedio de 1565 cuando, contra todo pronóstico, lograron repeler una formidable flota sarracena. La resistencia épica de los Caballeros durante los tres meses de asedio sirvió para que el fuerte adquiriese su legendaria categoría.
En el siglo XIX los británicos tomaron el fuerte que en 1912 fue oficialmente declarado como barco, que primeramente se denominó HMS Egmont y después en 1933 se cambió su nombre por el de HMS St. Angelo. Más recientemente, el Gobierno concedió a la Orden de los Caballeros de San Juan la parte superior del fuerte, que comprende el palacio magistral y la Capilla de Santa Ana.
Instalaciones & Servicios
Cafe'
Localización costera
Parking
Parking para discapacitados
Restaurante
Servicios públicos
Información General
Días de apertura:

Lunes
Martes
Miércoles
Jueves
Viernes
Sábado
Domingo

Horarios de apertura:

Summer Hours: 1st April till 31st October. Monday to Sunday: 09.00 – 18.00hrs. Last admission: 17.30hrs. Winter Hours: 1st November till 31st March. Monday to Sunday: 09.00 – 17.00hrs. Last admission at 16.30hrs. Closed on 24, 25 & 31 December, 1 January & Good Friday.