History of Valletta
After the Great Siege of 1565, the Knights set about an ambitious project, the building of Valletta, the so-called 'city built by gentlemen for gentlemen'. Pope Pius IV sent his foremost engineer, Francesco Laparelli, to build the city both as a fortress to defend Christendom and as a cultural masterpiece. A unique example of the Baroque, Valletta has been designated a World Heritage City.
In its day, Valletta was a fine example of modern city planning. Designed on a grid system, now common in the United States, the city was carefully planned to accommodate water and sanitation and to allow for the circulation of air. Most towns and cities evolved over centuries, but Valletta, in contrast, was one of the first European cities to be constructed on an entirely new site.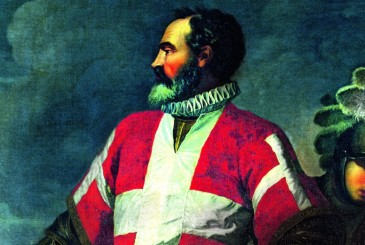 Francesco Laparelli left the completion of Valletta to his assistant, the Maltese, Gerolamo Cassar (1520-92), who had studied in Rome. Cassar's masterpiece is the Co-Cathedral of St. John.
The magnificent, baroque interior was the later work of the Calabrian artist and knight, Mattia Preti (1613-99). The first baroque buildings to be designed in Valletta were the work of an Italian architect from Lucca, Francesco Buonamici, the Knights' resident engineer from 1634-59, assisted by the Italian military architect Floriani. He not only extended the fortifications to Floriana, but designed churches for Valletta, Rabat and Ħaż-Żebbuġ.